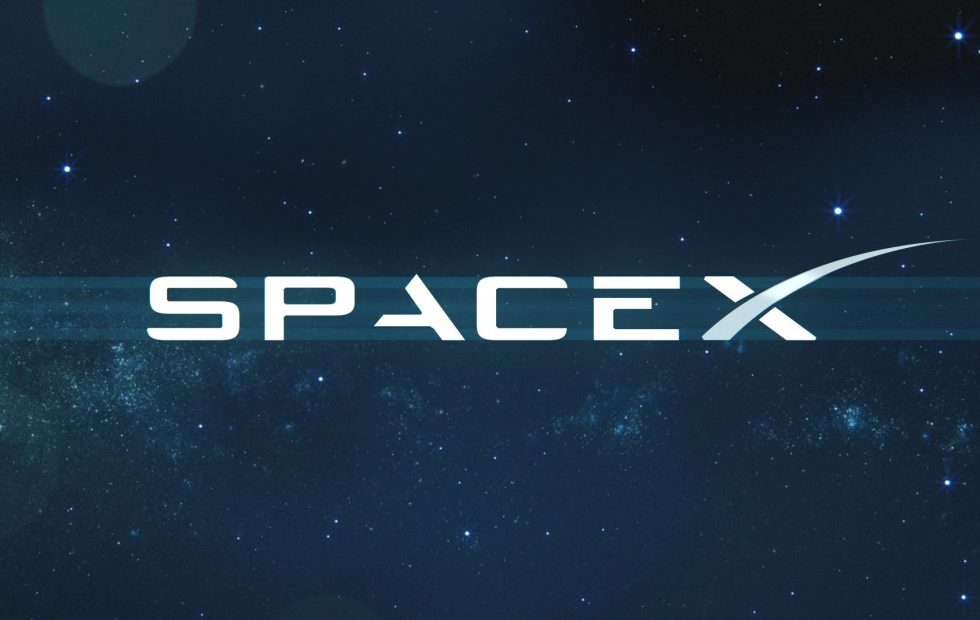 Space Exploration Technologies Corp., also known as SpaceX, is a private American aerospace manufacturer and space transportation company headquartered in Hawthorne, California. It was founded in the year 2002 by Elon Musk
Elon Musk founded SpaceX with a mission to reduce the cost of space travel and enable colonization in Mars.
Founder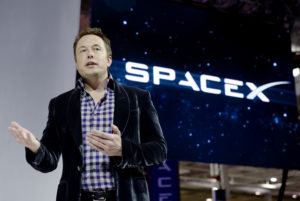 Elon Musk, there are very few people who don't know him. He is also known as the Real Life Iron Man. Elon Musk is a South African born American and is the face of SpaceX. He has made Tesla prosper where others have flopped. Before Tesla, he founded several other companies and was a part of the PayPal Mafia. He owns Tesla along with SpaceX and many other companies.
The Origin of SpaceX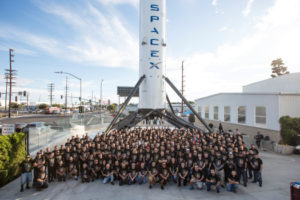 Over the ages, human civilization has always looked up at the stars and wondered what's out there. We have learned a lot about space but have had very little advancements in exploring it for a long time.
As time progressed, the powers and capabilities of technology also increased but space travel was largely left behind. By the end of the 20th century and into 21st-century space travel was still expensive and therefore, was completely run by the government.
But Elon Musk, a man who chooses to dream big has started to change the entire scenario with his big dream SpaceX.
His initial vision was to create relatively inexpensive reusable rockets with travel characteristics similar to commercial airlines. In early 2000, Elon approached members of a Russian space program thrice to gain an access to refurbished Russian rockets in order to start his space dream.
Unfortunately, the deal fell off. But after this, he realized that he didn't need Russians or anyone else as the rocket technology has remained more or less the same since the 1960's.
So for any real progress to be made, there needed to be a whole new way of doing things in a better way. Not many people believed in private space travel, so Elon had to do most of this by himself and all from his own money.
In the end, he managed to reduce the cost of building a rocket by streamlining the process into an economically viable territory. About 80% of all parts of any SpaceX rocket is made in-house by SpaceX themselves.
Funding
From 2002, SpaceX was largely funded by Elon Musk himself. He nearly put out $100 Million for the company all by himself.
In 2008, SpaceX's Series D funding was led by Founder's fund of $29 Million.
In early 2012, approximately 75% of the company was owned by Elon Musk and his 70 million shares were then estimated to be worth $875 million.
In January 2015, SpaceX raised $1 Billion from Google and Fidelity for 8.33% share of the company, thereby taking its valuation to $12 Billion.
In July 2017, the company raised another $350 million at a valuation of  $21 Billion dollars.
Achievements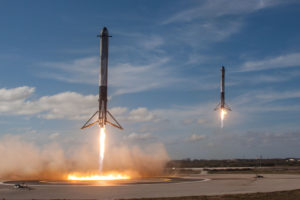 Landmarks achieved over the years –
September 28, 2008 – SpaceX's Falcon 1 became first privately-funded liquid-fueled rocket to reach orbit.
December 9, 2010 – SpaceX successfully launched, orbited, and recovered its Falcon 9 spacecraft and with that, it became the first privately-funded company to do so.
May 25, 2012 – It became the first private company to send spacecraft to the International Space Station.
December 3, 2013 – It became the first private company to send spacecraft into the geosynchronous orbit.
December 22, 2015 – Falcon 9 flight 20 marked the first successful landing of the first stage of an orbital rocket on land.
April 8, 2016 – Falcon 9 flight 23, i.e., the 23 rd flight of a Falcon 9 rocket took place, which marked the first landing of an orbital rocket's first stage on an ocean platform.
March 30, 2017 – SpaceX did the first relaunch and landing of a used orbital rocket and the first controlled flyback and recovery of a payload fairing of Falcon 9 rocket.
June 3, 2017 – The company conducted the first reflight of a commercial cargo spacecraft.
February 6, 2018 – SpaceX's Falcon Heavy became the first privately-funded payload to escape Earth's gravity. Two of the three boosters of the same launch was successfully recovered.
SpaceX Failing?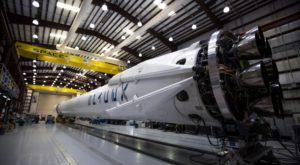 In 2006, The first SpaceX launch failed just 33 seconds after lift-off due to a rusty nut.
In 2007, the next chance to establish credibility also ended up in a failure. The engines shut down prematurely and the rocket failed to reach the orbit. SpaceX is 0 for 2.
In 2008, the 3rd rocket launch also failed. It was carrying NASA's payload and it all ended up in the sea.
[youtube https://www.youtube.com/watch?v=YyZIuFXCswo]
The third failure almost killed the company. It was saved just a day after the crash by billionaire Peter Thiel, the co-founder of Paypal, who was the company's first outside investor.
In 2015, a SpaceX rocket vaporized shortly after its launch. It was June 28, the birthday of its founder Elon Musk. On board were two payloads from NASA for the International Space Station. NASA has since negotiated significant discounts on its SpaceX contracts.
2016, SpaceX lost a rocket before launch when it exploded during fueling.
SpaceX has overcome some of the really big troubles like going bankrupt before becoming number 1.
[youtube https://www.youtube.com/watch?v=OAX7UFd70M8]
Rise of SpaceX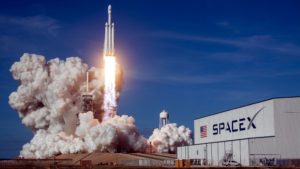 In 2008, after three unsuccessful launches, SpaceX was broke until Peter Theil came to its rescue. After the third unsuccessful launch, the company went for the fourth launch and it successfully delivered dummy into the orbit.
After that NASA awarded them $1.6 Billion contracts to haul at least 20 metric tons of cargo to the international space station over 12 planned flights.
Since its first successful launch, SpaceX hasn't looked back, having contacts and contracts with NASA.
The company signed Commercial Orbital Transportation Services in 2006, and NASA paid it $396 million to develop the cargo configuration of the Dragon spacecraft.
The Commercial Crew Development (CCDev) program plans to develop commercially operated spacecraft that are skilled at transporting astronauts to the ISS. SpaceX did not win a Space Act Agreement in the first round (CCDev 1), but during the second round (CCDev 2), NASA awarded it a contract of $75 million to further develop their launch escape system, test a crew accommodations mock-up, and to further progress their Falcon/Dragon crew transportation design.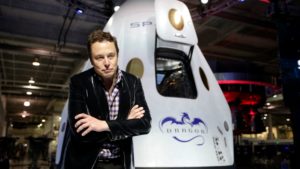 In September 2014, NASA selected SpaceX and Boeing as the two corporations that will be funded to develop systems that could transport U.S. crews to and from the ISS. SpaceX won $2.6 billion to complete and certify Dragon 2 by 2017.
In 2005, SpaceX announced that it had been awarded an Indefinite Delivery/Indefinite Quantity (IDIQ) contract for Responsive Small Spacelift (RSS) launch services by the United States Air Force, which could allow the Air Force to purchase up to $100 million worth of launches from the company.
Controversies
Flamethrowers Controversy
[youtube https://www.youtube.com/watch?v=kIdJD6Oea3w]
Credit – ABC Action News
Elon Musk announced on his Twitter account on Thursday that he had sold out 20,000 flamethrowers at $500 each over about five days, and joked that the flamethrowers are useful against a "zombie apocalypse,"
While the announcement ignited social media, it provoked anger from a California legislator, after the state in December battled its largest wildfire since at least 1932, at a cost of $177 million.
SpaceX Future
[youtube https://www.youtube.com/watch?v=qk6qxprCuGY?start=33]
Credits- KPIX CBS SF Bay Area
Musk wants to reduce the cost of payloads by the factor of 10 to about $1000 per Kilogram or less.
In 2015, SpaceX asked the Federal Government to begin testing for a project that aims to build a constellation of 4000 satellites capable of beaming the internet down to the entire globe, including the remote regions which currently do not have internet access.
Elon Musk long-term vision for the company is the development of technology and resources suitable for human colonization in Mars. In fact, he hopes to send humans to Mars by 2030 and has also expressed an interest to live in Mars.