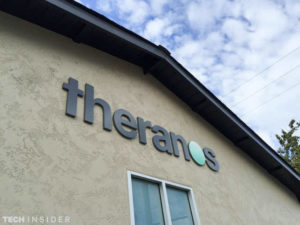 The story of Theranos is something that has received massive attention from all areas – the media, the consumers, and the investors. A promising company founded by a college dropout, reaching unsurpassed successes only to meet its eventual demise is something we only see rarely in Silicon Valley. So what happened between 2003 and 2018, that a once-booming idea is now only a few days away from shutting its office lights forever?
The Beginning:
Elizabeth Holmes was a 19-year-old adolescent when she dropped out of Stanford. This was the year 2003, and she started up Theranos. Theranos was a company that was aimed at conducting automated and minimal blood testing using microscopic blood amounts. These testing systems were to make blood testing cheap, quick, reliable, and minimally invasive.
This was a much welcome solution to a universal medical problem. Having an ambitious woman leading this initiative was just helping this gather more brownie points
It is said that Holmes was inspired by her grandfather's occupation in medicine and her internship stint at the Genome Institute of Singapore. Soon after the conclusion of the internship, she also registered a patent for an arm patch that had the ability to detect and treat ailments.
Her first two partners in this initiative were Channing Robertson, who came on as an advisory member and Shaunak Roy, who joined as a full-time employee. Holmes was a Ph.D research assistant for Roy in Robertson's lab which is how the three of them got acquainted with each other.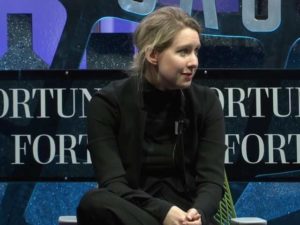 The Growth of Theranos:
In order to receive some starting capital, Holmes sought out family networks. An ex-neighbor- Tim Draper and one of her father's friends, Victor Palmieri, raised USD 6 million for Theranos by 2004.
The first prototype, called Theranos 1.0, worked on a cartridge-and-reader mechanism which was shown to be heavily dependent on the sciences of microfluidics and biochemistry. The plan was to get this tech tested and licensed out so that it could get running.
A second prototype, called the Edison, was designed in September 2007. Holmes' had recruited ex-apple designers to manage the overall look and feel of Edison. In 2007, Theranos 1.0 was also used in a patient study for terminal cancer patients in Nashville.
Two years later, a major character in the story, Ramesh "Sunny" Balwani entered Theranos. He and Holmes knew each other since 2002. Balwani had a background in engineering and entrepreneurship.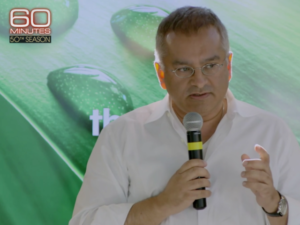 2010 was a turning point not just for Theranos but also for Silicon Valley because a huge startup boom hit it. Holmes and Balwani took advantage of this and immediately got into two partnerships at this time – Walgreens and Safeway. Their partnership with Walgreens enabled them to run health clinics across the United States.
These partnerships meant that Theranos had to level up on its prototypes and create a system that could undertake multiple classes of blood tests. Thus came in the miniLab prototype (also called the 4s) which was meant to do just that. In 2012, Theranos also took over blood testing services at an employees health clinic of Safeway. This was meant to be the company's trial run.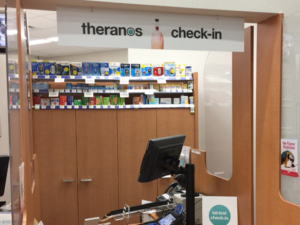 In February 2014, Partner Fund purchased 5.6 million shares. The company's market value shot up to USD 9 billion and Holmes' personal net worth was USD 5 billion. The company at this point in time employed 800 personnel.
The Warning Signs:
Theranos was infamous for working under an opaque system in its labs. Details were vague, the science seemed blurry, and no one on the outside actually had tested out the reliability of its prototypes. The warning signs were always there since the beginning.
It started in 2006, Henry Mosley, who was the company's chief financial officer, quit because he questioned the reliability of the tech used and the honesty of the company. This small hiccup, however, did not stop the growth of Theranos.
When the partnership with Safeway took place in 2012, the chief medical officer of Safeway raised concerns. He showed inconsistencies in the values of tests conducted by Theranos. This warning too was swept under the rug by Safeway's then CEO.
The partnership with Walgreens also wasn't going golden as Theranos was consistently delaying the delivery of its products in-store and the launch just kept getting pushed.
In 2012, Elizabeth Holmes also approached the American military to incorporate Theranos into its services. A Lieutenant Colonel in the army – David Shoemaker raised concerns about this tech and its regulatory strategy to the FDA. Thus, the Centres for Medicare and Medicaid Services conducted a surprise inspection where upon finding discrepancies Balwani told them that the product was still "under development". A boardroom showdown with Theranos' James Mattis pushed Shoemaker to concede and agree to a more constricted testing.
In 2013, Theranos went ahead and launched the miniLab model with explicit support from Holmes despite several of the company's scientists saying that the research and development wasn't up to par yet. This launch came in with a website and a write-up published by Holmes in the Wall Street Journal.
The Sink Since 2015:
It was 2015, and Theranos was riding high on its success, despite the speed bumps they had encountered. At this point, entered Wall Street Journal reporter – John Carreyrou. Carreyrou undertook an expedition to unfurl and investigate the questionable working of Theranos. All his findings were later published in an article.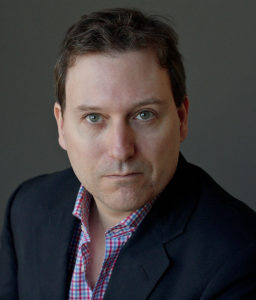 He initiated communication with a former lab employee of the company who explicated the questionable practices undertaken at the company. Theranos was allegedly falsely manufacturing results for all their patients. At this point, Theranos was also contemplating HIV testing but things had soon taken a turn for the worse.
While Carreyrou's investigation was unpublished and still underway, Theranos received its first FDA green light. By this time, the scientific circuit was beginning to question the legitimacy of Theranos' technology, operations, and claims.
Carreyrou questioned the credibility of the healthcare company and raised legitimate concerns in his article published in October 2015. This publication became a matter of public concern and Holmes became the centre of multiple media investigations. The weeks that followed found her trying to answer the questions raised by the article on various public platforms.
Soon enough, multiple facts about the company started gaining transparency. In documents released by the FDA, the agency claimed that the prototypes made by Theranos were actually "uncleared medical devices" meaning they had not received the FDA approval as claimed previously.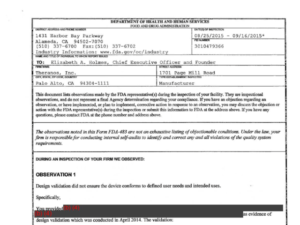 By November 2015, the Walgreens partnership was about to collapse and Safeway had discontinued their association with the company.
Early 2016 made matters worse with Centers for Medicare and Medicaid Services declaring that Theranos was jeopardizing its patients' lives. Soon, the SEC also started an investigation. In May 2016, Ramesh Balwani resigned leaving behind Holmes as the only top executive in the company.
By now, Walgreens had completely ended the partnership and Theranos was legally required to not own or operate a clinical lab. The company had to lay off 340 employees and it shifted its focus only towards the recuperation of its miniLab prototype.
By 2017, legal cases were being slammed against Theranos by partners, investors, and consumers. The company was mandated to return all the money it had made in testing to its patients. This required Theranos to receive debt financing of USD 100 million. Meanwhile, major names on the Theranos board departed and another round of layoffs was undertaken.
This whole time Elizabeth Holmes refused to back down. She kept defending her company and kept redirecting their focus. The next item on the list was doing test for the development of the Zika virus and getting the FDA approval for the same. Soon, there were obstacles in this course of action too and the remaining employees of the company were let go.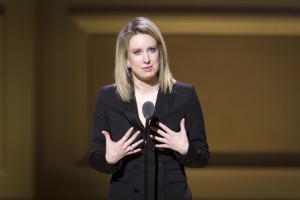 Meanwhile, the investigation undertaken by the SEC came to a conclusion and they accused Balwani and Elizabeth Holmes of fraud. As per the clause in the settlement with the SEC, Holmes can't head a publicly traded company for the next 10 years.
So, How Did a Fraudulent Company Become This Huge?
The answer to this question lies in the way a company's successes are perceived in Silicon Valley. When a young woman is heading a healthcare company with the potential to benefit millions in a male-dominated industry – everyone wants to root for her.
Everyone will overlook the signs of warning because if the company actually takes off, it could be game-changing. And somewhere, Holmes knew this. Carreyrou says that Holmes was ready to make the tradeoff between patient safety and a selfish entrepreneurial pursuit almost without a second thought.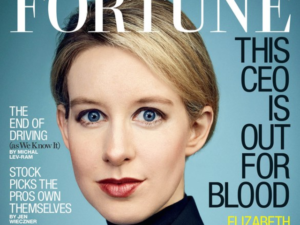 If boardroom members become lazy and are able to overlook coated lies, it can lead to serious ramifications for the consumers. Theranos got lucky by not having any consumer casualties accredited to its services. However, their ship still sank.
Till date Holmes is defending Theranos' intentions back in California but has got no one to hear her out. The success of a fraud has ever since kept the Silicon Valley giants on their toes and double check every move.
HBO Documentary
*This is an update made in the March of 2019.*
Recently, HBO has come out with the trailer on a docu-series made on Theranos. The documentary features all the main characters involved in the scuffle including Holmes and Tyler Shultz.
Jumping on the brigade of epic failures a la Fyre Festival, this documentary has received a lot of traction from audiences, especially after the whirlwind success of John Carreyrou's book on Theranos.
The documentary is made by Academy Award winner Alex Gibney and premiered on HBO on March 18th.