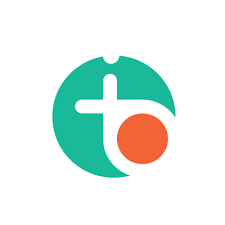 06 September 2018, India:
Artificial Intelligence Startup ThinCI has raised $65 million in Series C round of funding. The funding round was led by existing investor and Japanese automative component giant Denso and its subsidiary NSITEXE Inc, and Temasek.
The startup will use the fresh capital to expand the current team (of 150) to more than 350 in India, by hiring talent for their engineering and customer operations groups.
Dinakar Munagala, Chief Executive Officer, ThinCI, said, "We are thrilled and honored by the financial commitment from such major investment funds and automotive and industrial giants. The quality of investors coming together to invest in ThinCI validates our vision of industries adopting AI by leveraging our hardware and accompanying software stack. The interest from our automotive investors demonstrate their confidence that we can build on our early access partnerships with select automotive players and that our silicon will deliver the performance required to meet all five levels of autonomous driving. The expansion of our investor set to include industrial firms outside the automotive sector validates our assertion that ThinCI's technology can accelerate AI adoption across a wide range of non-automotive applications, such as smart cities, datacenters, and surveillance. We firmly believe that ThinCI technology and products will substantially complement their portfolio companies in these diverse areas."
Tony Cannestra, DENSO's Director of Corporate Ventures, said, "ThinCI has the capabilities to help us usher in the next era of transportation. The company's technology provides the computing power to make autonomous driving and advanced electric vehicles the industry norm."
Tony Cannestra added, "The move to Level 4 and Level 5 autonomy in the automotive industry will require huge amounts of flexible computing power. It's not feasible for car owners to have autonomous vehicles with server racks in their trunks, so there is a definite need to get that computing power out of the trunk and into a set of chips."
Yukihide Niimi, president and CEO, NSITEXE said, "Our Data Flow Processors allow autonomous vehicles to make quick-fire decisions out of complicated and fast-evolving data sets. This takes highly targeted computing and processing power, which is why adding ThinCI's deep learning and vision processing capabilities help ensure our DFPs operate effectively and efficiently."
THINCI Inc. is a venture-backed, deep-learning vision processing start-up based in El Dorado Hills, California, with teams in California and Hyderabad, India.
(Image – ThinCI)