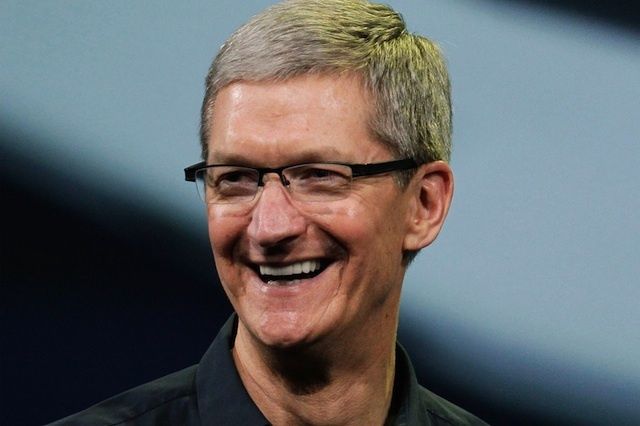 29 August 2017, India:
Apple CEO Tim Cook was awarded 560,000 shares, half of them linked to the company's performance and the maximum allowed under the iPhone maker's long-term compensation program as per the report by Bloomberg.
Not all the money ended up in Cook's hands, though. Apple said it set aside about $46 million to meet tax requirements. Cook sold off the other shares between Thursday and Monday for a total of about $43 million.
A restricted stock unit (aka RSU) is compensation valued in terms of a company's stock, but the stock is not issued at the time of the grant. Instead, the recipient receives the stock at a later date, a method generally used to make sure employees stay with a company for a set period of time.
Earlier this month, Apple posted stronger-than-expected quarterly earnings, and the tech giant is expected to unveil its highly anticipated new iPhone at an event Sept. 12. Apple shares have been trading near record highs, and are up 39% year to date.
Meanwhile, a Foxconn employee has allegedly taken new images of the iPhone 8's internals and posted them to the Chinese social networking site Weibo over the weekend, providing a look at the inside of Apple's OLED iPhone that's expected to be announced next month. Apple iPhone 8 pricing could start at a jaw-dropping $1,100 to $1,200, with the firm to offer the smartphone in 128GB and 256GB storage configurations only.
The iPhone 8, tipped by some to arrive as the "iPhone Pro" or "iPhone X" will be Apple's tenth-anniversary smartphone edition and seems to be the first handset to debut with wireless charging technology, an edge-to-edge curved AMOLED display and an unusual vertical dual rear-facing camera sensors. If countless rumors and leaks are to be believed, the so-called iPhone 8 will be released alongside the less-impressive iPhone 7S and iPhone 7S Plus (Image- cultofmac.com)
Check out the video of iPhone 8-