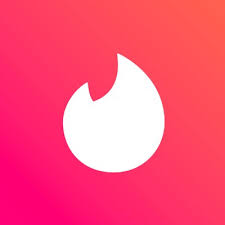 14 August 2018, India:
Tinder co-founders and other former and current executives are suing the service's current owners,  Match Group and IAC. They filed a lawsuit today against IAC/InterActiveCorp and its Match Group subsidiary seeking billions of dollars in damages.
The suit alleges that "Through deception, bullying, and outright lies, IAC/Match stole billions of dollars from the Tinder employees, who include founders Sean Rad, Justin Mateen, and Jonathan Badeen, and three current senior executives."
The lawsuit includes startling allegations of how IAC/Match repeatedly lied to the Tinder employees in order to cheat them out of the money to which they were contractually entitled. IAC/Match's misconduct allegedly included: concocting false financial information, hiding truthful projections of continued rapid growth and delaying the launch of transformative new products such as Tinder Gold. IAC/Match also threatened to fire Tinder executives if they told the truth about how much Tinder was really worth.
Orin Snyder of Gibson, Dunn & Crutcher, attorney for the plaintiffs, said in a press release, "This is an open-and-shut case. The Defendants made contractual promises to recruit and retain the men and women who built Tinder. The evidence is overwhelming that when it came time to pay the Tinder employees what they rightfully earned, the Defendants lied, bullied, and violated their contractual duties, stealing billions of dollars. A jury will now hold the Defendants responsible for their multibillion-dollar theft."
Sean Rad, Tinder's co-founder and first CEO, said, "We were always concerned about IAC's reputation for ignoring their contractual commitments and acting like the rules don't apply to them. But we never imagined the lengths they would go to cheat all the people who built Tinder. The Tinder team – especially the plaintiffs who are currently senior leaders at the company – have shown tremendous strength in exposing IAC/Match's systematic violation of employees' rights."
The lawsuit alleges Match Group's Chairman/CEO, allegedly groped and sexually harassed Tinder's Vice President of Marketing and Communications during and after Tinder's December 2016 holiday party in Los Angeles.
The lawsuit added that IAC/Match covered up the reported misconduct because the Chairman/CEO was leading the effort to rob Tinder's employees of their contractually guaranteed compensation.
The Tinder Plaintiffs are:
Jonathan Badeen, Co-Founder & Chief Strategy Officer, March 2012 to Present
Paul Cafardo, Director of Engineering, April 2013 to June 2017
Gareth Johnson, Lead Designer, February 2014 to June 2017
James Kim, Vice President of Finance, February 2016 to Present
Alexa Mateen, Head of U.S. Expansion, May 2012 to May 2015
Justin Mateen, Co-Founder & Chief Marketing Officer, February 2012 to September 2014, Strategic Advisor from September 2014 to 2017
Joshua Metz, Director of Marketing, June 2013 to Present
Ryan Ogle, Chief Technology Officer, August 2012 to June 2017
Rosette Pambakian, Vice President of Marketing/Communications, March 2014 to Present
Sean Rad, Co-Founder, CEO, President, & Chairman, February 2012 to September 2017
(Source – Press Release, Image – Tinder)
Comments
comments