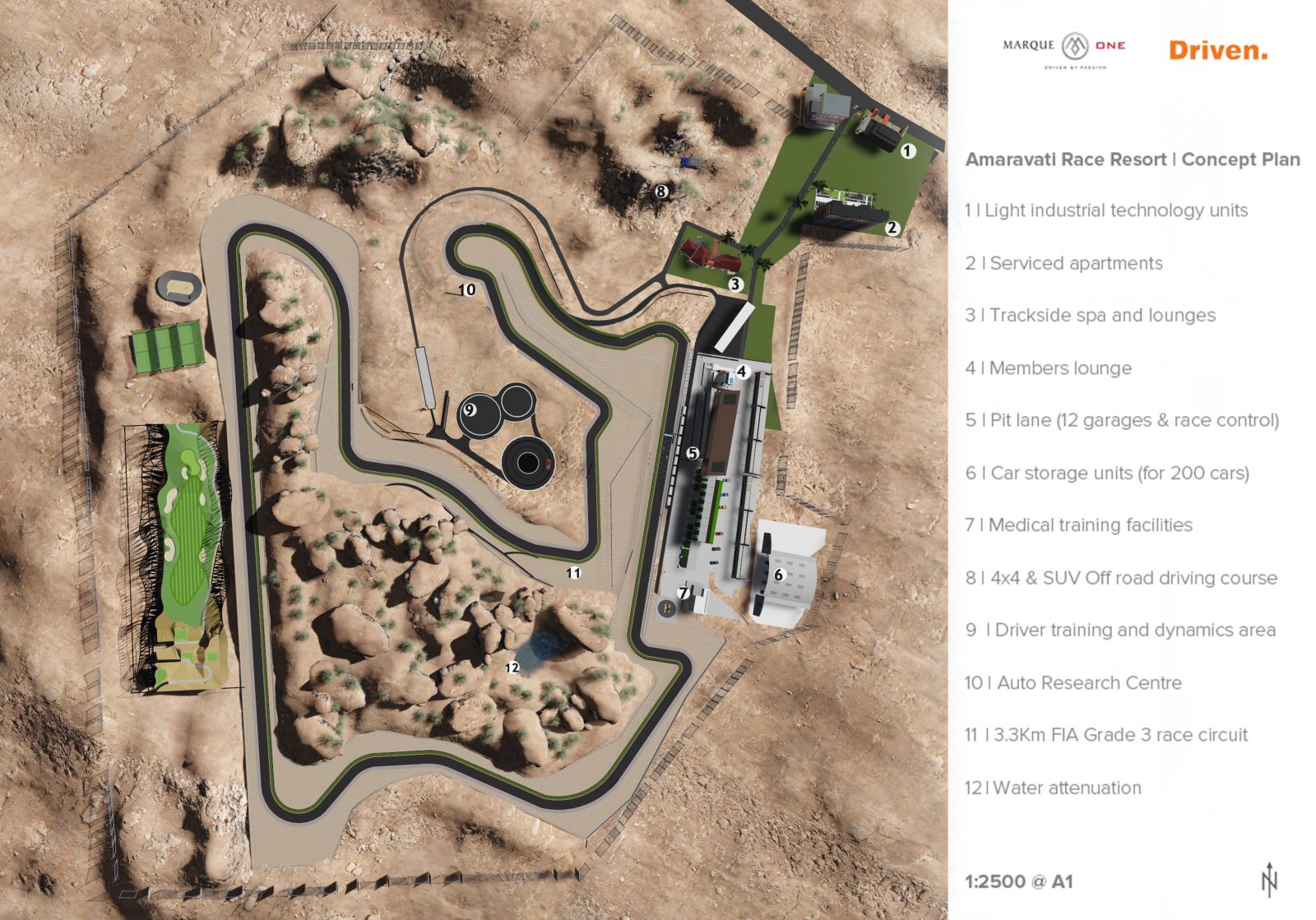 With the supercar craze touching new highs every day in the country, there is a good news for the Indian petrolheads. The country is getting another high-speed and hi-tech race track. This time, it will be on the southern part of the country, in Andhra Pradesh.
The all-new race track will be built by a Bengaluru-based company Marque One which is headed by a young scion and a petrolhead himself, Anush Chakravarthi.
The new track will be called Amravati Race Resort. It will be spread across a 219-acre plot and will have a 3.4 km long race track along with an off-road track and a skid plate. Marque One plans to set up an FIA Grade 3 track, which means that it can accommodate cars with a power-to-weight ratio of 1hp:2-3kg.
Alongside the track, the venue will have a luxury hotel, a 5-hole golf course, a sports complex, and an automotive-themed amusement park. The first phase of the construction will be completed in 18 months which includes the track and the hotel, while the entire project is expected to take about 7 years to get completed.
The track will be about 130 km away from Bengaluru which is a home to some of the country's most popular garages and some exclusive exotic supercars. The owners will finally get a place to spend their weekends with their beast at full disposal.
Source: Automobili Ardent