Although parent firm Match Group promoted "premium subscription features," Tinder has battled to overcome its status as a hookup app.
Tinder is creating a very costly subscription service that looks to be targeted particularly toward people who are sufficiently wealthy (or those who are pretending to be wealthy) and want to swipe right on other semi-important people.
The firm is leaving the option available to completely scrap the plan, which would leave others with deep pockets swiping left on the riff-raff such as the rest of the common people.
According to a Fast Company post on Monday, claimed Tinder Senior Product Officer Mark Van Ryswyk, the corporation is still experimenting with the $500 per month "Tinder Vault" membership.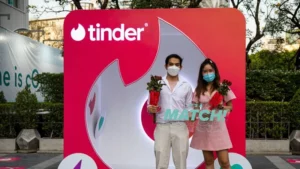 They would be made aware of by the community of others who are additionally interested in paying for a membership. The corporation is allowing itself permission to adjust the brand, pricing, or any other element of this possible product because the function is nonetheless in its early phases.
There have been rumours about a significantly more costly membership than Tinder's Platinum membership, which charges $30 per month. Reddit user SmithMano shared screenshots of what looks to be a "Tinder VAULT" campaign in February.
The "special status" and "priority pass" that users who pay $500 per month or $5,000 annually obtain seem to suggest even greater profile boosting compared to the other Tinder membership options.
The planned features include a "personal concierge service," which would serve as a sort of pick-up artist 24/7 guidance service in addition to preference in other users' feeds. Furthermore, there is a "premium passport" benefit which would grant users access to its "most influential and active members."
Van Ryswk, speaking to Fast Company, said that Vault could serve as an addition to Tinder's existing features, which appeared to hint that actual human matchmakers might be excluded from the final piece.
Match Group, the company that owns Tinder, is not totally against the concept of developing a "Tinder, but for rich people." The dating app conglomerate acquired dating site The League last year in addition to a large number of dating applications, such as Hinge and OkCupid. This application focuses on "high-powered (and empowered) people who are ready for a long-term relationship" and comes with some surprisingly expensive access levels.
Van Ryswyk stated that despite all the reductions in lucrative sectors like technology, The League members have remained consistent, suggesting that the firm remains somewhat enthusiastic about the Vault idea.
Since the firm's former CEO Renate Nyborg revealed she was quitting Tinder last year, the dating app has been on a sort of existential voyage of self-discovery. In an attempt to eliminate the idea that it is exclusively for hook-ups, Tinder has recently begun to resemble Hinge.