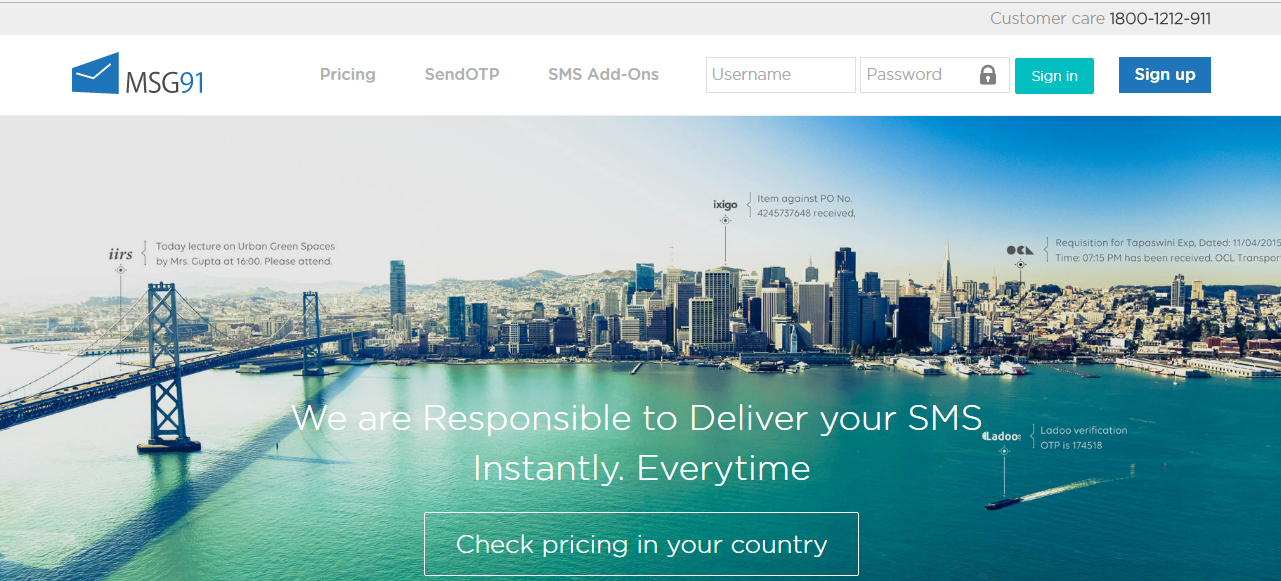 7 October 2016, India :
MSG91 today announced that it has signed a definitive agreement to acquire ToSMS, a mobile messaging solutions company. The acquisition is a part of their strategy of acquiring companies that have technologies they can build as a part of the fabric of MSG91.
As a part of their acquisition strategy, MSG91 wants to go glocal, marking its presence in every corner of the world and the domestic process has just started with ToSMS.
Founded in the year 2013 by Manas Chowdhury, ToSMS is headquartered in Kolkata, West Bengal. The company's Web-based solutions provide consumers with community and personalized services that include SMS and Voice.
"This acquisition is a part of the company's ongoing strategy of investing in the right opportunities to position our company for growth," said Pushpendra Agrawal, Co-founder, MSG91. "The companies share a strong consumer focus and combining the strengths of both would help deliver a richer and more comprehensive experience. We look forward to bringing together the two companies."
"By teaming up with one of the leading global SMS providers, ToSMS is able to leverage MSG91's global network and vast resources," said Manas Chowdhury, Founder, ToSMS.
Chowdhury further added, "Both the companies are dedicated to providing an outstanding, responsive service experience for every customer. I couldn't ask for a more closely aligned partner than MSG91 to grow and deliver increased value to ToSMS customers."
Also read-