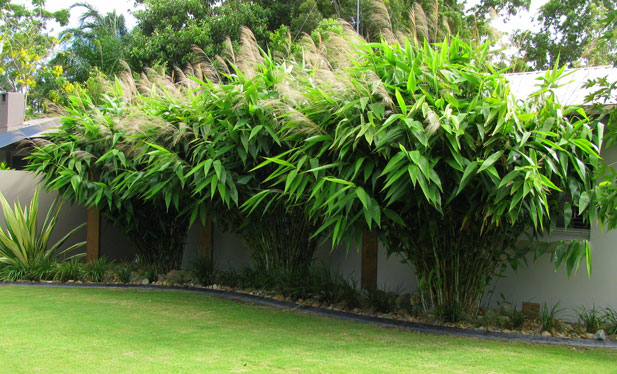 Kanchanpur (North Tripura), Oct.7 (ANI): Tiger grass or broom grass, which is locally known as 'phooljharu' is one of the major non-timber forest products of Tripura and other north eastern states and naturally grows in the wild across the region.
This broom grass occupies an important place in Tripura's rural economy.
Increasing deforestation and the unscientific plucking of broom grass has adversely impacted in its regeneration.
To overcome this, the Pecharthal Broom Makers Society, of Dephacherral Hamlet in remote Kanchanpur sub-division of North Tripura took the initiative of launching a pilot project of collecting broom rhizomes from the wild and planting it in an abandoned Jhum plot with the assistance of Jhumias.
In local parlance of Tripura, a Jhumia is a tribal who practises shifting cultivation or "Jhuming". It ius also appropriately referred to as "slash and burn" cultivation.
These first time broom grass cultivators were provided technical and marketing support by the Centre for Forest-Based Livelihood and Extension. Financial help came from an external funding agency.
According to the group's leader, Birala Chakma, after one year, the result was very encouraging, as the group had earned some Rs 2.5 lakhs from their first year harvest.
"We made a pilot project for cultivation since sufficient broom grass is no more available in the jungle. At present, there are many broom grass cultivators here but for the first time during 2012-13 we started the cultivation in one hectare area in Depacherra. In that plot we also planted chilly, brinzal, banana and pulses and all together made profit of Rs.2,50,000 from that plot. People from various places came to see our plot and were so happy that they also doing the same," said Birala.
The success of the Pecharthal Broom Makers Society has encouraged many others in the area to get involved in the trade of cultivating broom grass and making brooms with the harvest.
Today in Depacherra there are at least five self-help-groups (SHGs) involved in broom grass cultivation through joint forest management (JFM). Most of the members of these SHGs are women from tribal families who were involved with jhum cultivation which is not much profitable and a threat to the forest.
At present these women of after completing their household chores work in the SHGs during their leisure hours gets involved in making brooms and the extra income helps in running their families and educating their children.
One such member is Rabimala Chakma, who said, "We women have cultivated it (broom grass) in one hector area as it is very profitable. During the afternoon after completing their household works few other women from our neighour also help us in making brooms. We stock our products and sell them in the market. Each broom sells between Rs 30 to 40 and it is very profitable. This helps in running our families better."
She informed that along with her husband all total they earns around rupee three to five thousand a month by growing broom grass and selling their SHG products.
Meantime another member of the SHG Ananda Chakma said: "Here all total we are ten persons who make brooms and also grow broom grass. We sell them in market. Earlier we use to get it from the jungle but now we cultivate it and make brooms out of it."
With the increasing demand for broom from various parts of the country large areas of abandoned jhum fields have now been converted to broom grass plantations which has not only helped in rejuvenation of the greenery and soil conservation but also giving good economic returns to these once jhumia families of Tripura.