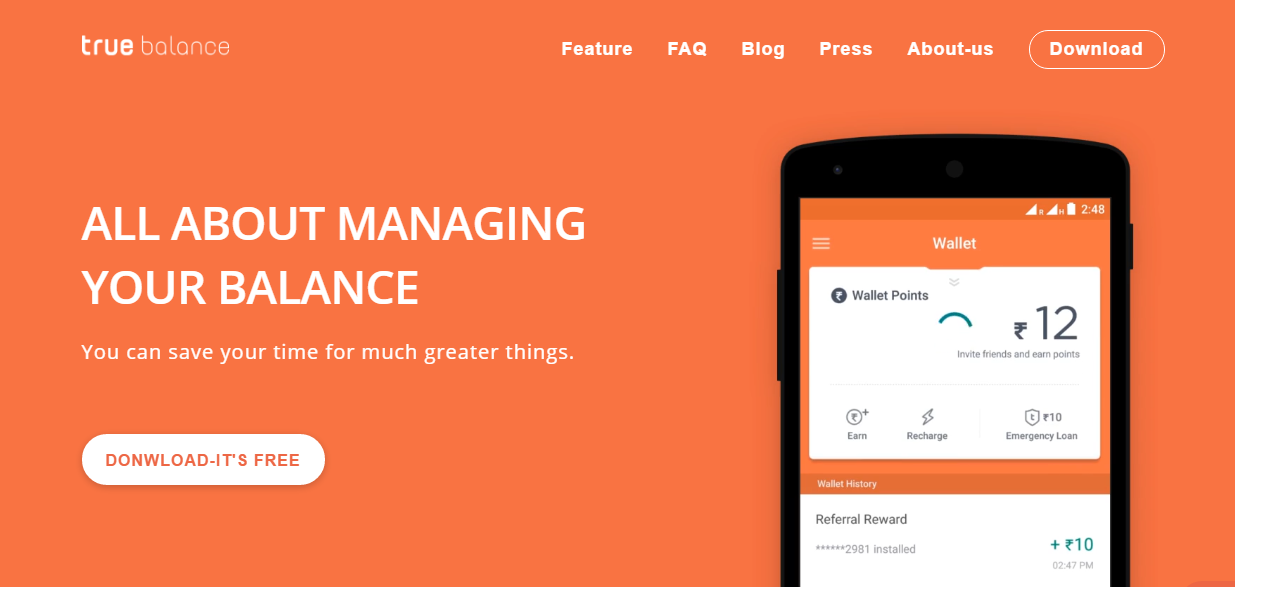 20 February 2017, India:
Mobile balance management service startup True Balance has raised Rs. 100 crore from Softbank Ventures Korea and other investors as per a report.
"The additional funding will help us spur our business growth even further. True Balance has been growing exponentially, passing the 30 million download mark and targeting 100 million by the end of this year," Charlie (Cheolwon) Lee, founder and chief executive of True Balance said in the statement.
"India is the second biggest market for smartphone users, and with 220 million users it has even surpassed the US market in terms of active unique smartphone users. This data speaks volumes for the scale of the Indian market, and the opportunities it provides for any player in the mobile-connected ecosystem," Lee chief executive, True Balance, said.
Gyu Hak (Greg) Moon, the president and CEO of SoftBank Ventures Korea said, "The most impressive investment of the previous year was Balance hero". Moreover, he added, "Within the first year of investment, there was 3,000% growth in app downloads, and this denotes the company's growth. Due to the rapid expansion of the Indian market, the company's estimated potential seems to be even greater."
The company was launched in September 2014 by entrepreneur Charlie (Cheolwon) Lee. True Balance provides quicker and more intuitive balance check, call log, data pack assessment, and recharge service for prepaid Android smartphone users.
Comments
comments