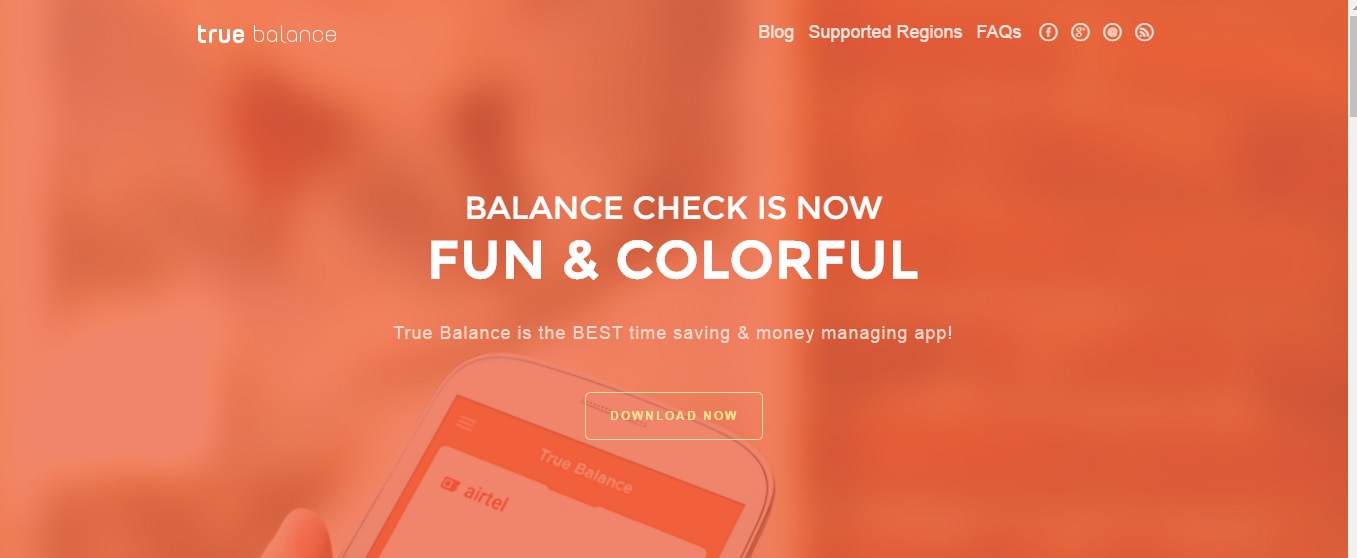 29 March, 2016, Gurgaon: SoftBank Ventures Korea has made an investment of an undisclosed amount in True Balance, a one touch prepaid mobile balance manager app. This announcement follows True Balance's recent announcement of registering more than 25 lakh downloads within 17 months since establishment. The funds from SoftBank Ventures Korea, will help True Balance accelerate its expansion plans alongside enhancing its product advantage.
Launched in September 2014 by Charlie (Cheolwon) Lee, True Balance provides multiple facilities such as balance check, call log, data pack assessment and recharge service for prepaid Android smartphone users.
JP Lee, Director of SoftBank Ventures Korea said, "The True Balance application retires the old, inconvenient way of checking your current mobile balance, which was to dial your USSD code. The finger-swiping app to check your balance is built in an intelligent, fault-tolerant way. What attracted us to True Balance is that it is purpose-built for centralizing and analyzing your balance log data, enabling it to be the most valuable, as a potential mobile wallet, for the future".
This investment comes as part of True Balance's Series A funding followed by last year's seed funding from Korean VC, Bon Angels partners and Mega Investment.
Charlie Lee, founder of True Balance said, "Our journey to be a 'must have application for all 200 million smartphone users in India' has just begun. With SoftBank Ventures Korea team's commitment to the rising Indian startup, we are more than confident to provide simple and hassle free balance managing service to all Indian users. Our goal in the long run is to enable people around the world to communicate freely with their loved ones without any stoppage."