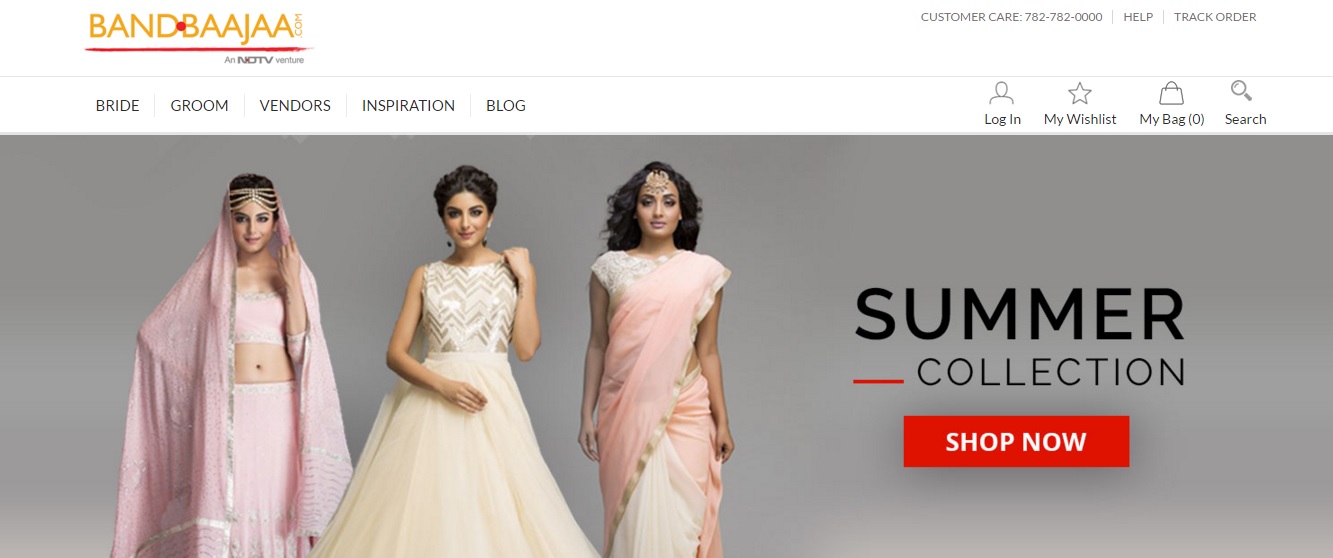 29 March, 2016, New Delhi: NDTV, known for its breaking news and exclusive hard hitting stories has moved further from just being a news channel. Recently, the company has launched its online marketplace for wedding shopping called 'Bandbaajaa'.
Bandbaagaa.com is an exclusive platform designed by the channel to showcase some best wedding work of distinguished designers such as Neeta Lulla, Anju Modi, Neha Mehta, etc. Apart from these stalwarts, the platform will also feature products from around 1500 vendors and lifestyle professionals, currently; the site is equipped with more than 5000 products related to Indian wedding.
The site will also assist the users in selecting the wedding themes, manage budget and to choose the vendors according to their preferred location. Bandbaaga provides an array of services to its clients such as photography, DJ & entertainers, wedding decor, makeup artists, invitation cards, caterers, etc.
Smeeta Chakrabarti, Managing Director, Bandbaajaaa.com, said, "Weddings are a recession proof business, the current generation of young Indians will find everything they need to plan a perfect wedding with minimum fuss. The idea has been very well received by the market. It's a hugely exciting space to be in."
Also Read-
NDTV Enters Into The Glam World; Launches Fashion Business Accelerator
Comments
comments