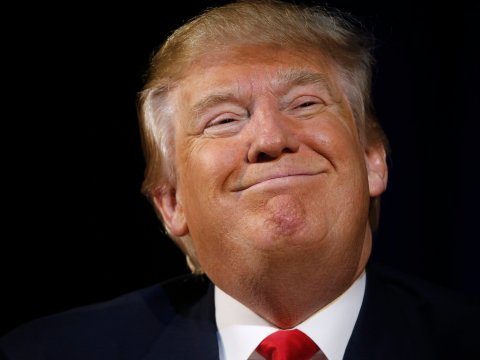 16 May 2017, USA:
US President Donald Trump is back in the news for the wrong reasons. He apparently leaked the confidential data related to ISIS during a meeting with Russia's Foreign Minister Sergei Lavrov and Ambassador to the U.S. Sergey Kislyak on 10th may 2017 as per the report by Washington Post.
Trump began describing details about an Islamic State terror threat, according to current and former U.S. officials and shared few classified details.
The classified information about the movements of ISIS is provided by by a U.S. partner through an intelligence-sharing arrangement. By sharing the sensitive data, Trump has brought the relationship between the partner and US Intelligence in jeopardy. "This is code-word information," a U.S. official familiar with the matter told Washington Post, using terminology that refers to one of the highest classification levels used by American spy agencies. Trump "revealed more information to the Russian ambassador than we have shared with our own allies."
Later, White House officials went into damage-limitation mode with calls to the CIA and National Security Agency (NSA). "This story is false. The President only discussed the common threats that both countries faced," said Dina Powell, Deputy National Security Advisor for Strategy, who also attended the meeting.
Related read- Potential Impact Of Donald Trump Policies On International Students In U.S
During that exchange, the nature of specific threats were discussed, but they did not discuss sources, methods or military operations," Tillerson said. "The President and the (Russian) foreign minister reviewed common threats from terrorist organisations to include threats to aviation," said HR McMaster, the National Security Adviser, who participated in the meeting. "At no time were any intelligence sources or methods discussed and no military operations were disclosed that were not already known publicly," McMaster said.
The meeting was already under scrutiny because of its timing – a day after Trump's controversial decision to fire FBI director James Comey. Comey had been leading a federal investigation into potential ties between Trump and Moscow, stemming from the US government's conclusion last year that Russia interfered with the 2016 presidential election and sought to boost Trump's candidacy.
Chuck Schumer, the Senate Democratic leader, said, The report, if true, was very disturbing. "Revealing classified information at this level is extremely dangerous and puts at risk the lives of Americans and those who gather intelligence for our country," Schumer said in a statement. "The President owes the intelligence community, the American people, and Congress a full explanation." (Image- Reddit)
Also read- A Sneak peek At The List Of 3600+ Websites Owned By Donald Trump
Comments
comments