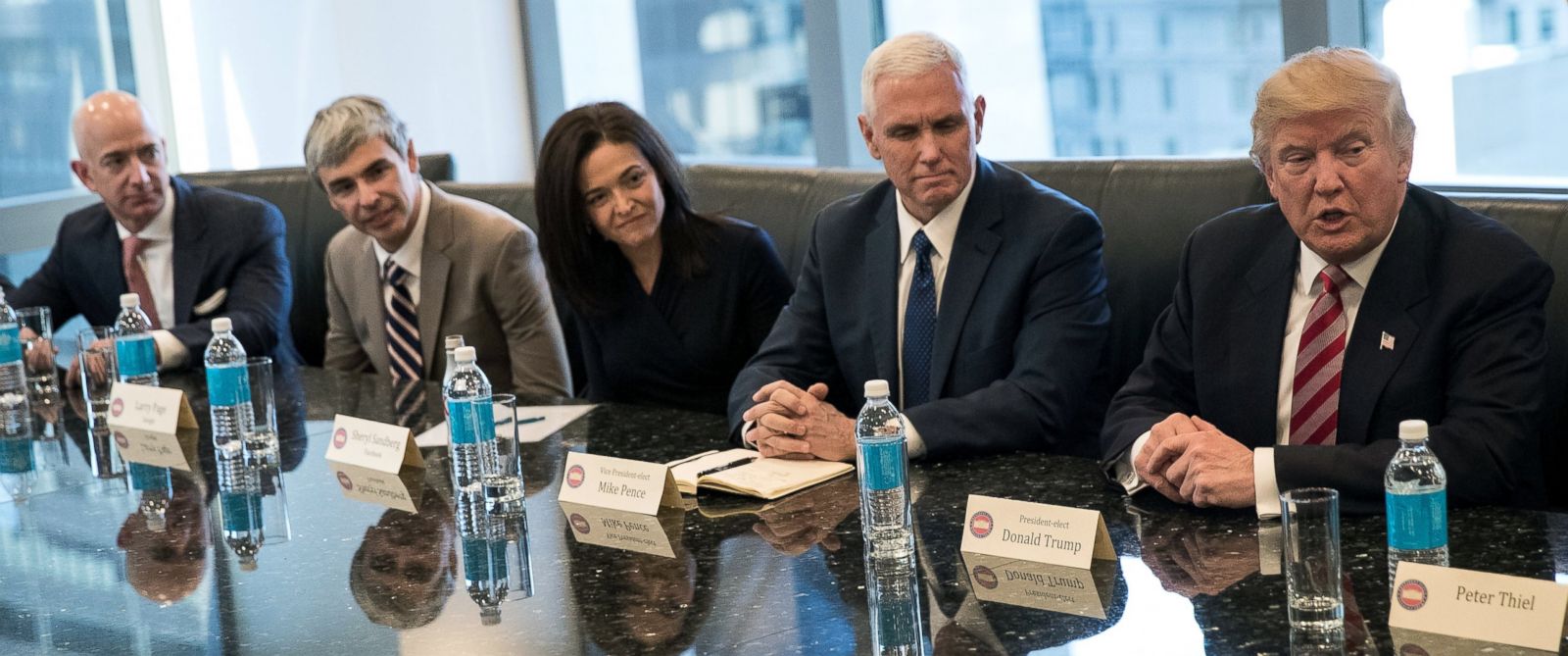 15 December 2016, USA :
Twitter was left out of Wednesday's tech summit with president-elect Donald Trump because of a failed emoji deal (#CrookedHillary) during the campaign, Politico reported.
"We have had specific discussions with several political organizations, including the Trump campaign, regarding branded emojis as part of broad advertising campaigns on Twitter. We believe that political advertising merits a level of disclosure and transparency that branded political emojis do not meet, and we ultimately decided not to permit this particular format for any political advertising," a Twitter representative told The Washington Examiner in October.
Please Twitter make a Crooked Hillary emoji.

It would be even more popular than this emoji –> ???#CrookedHillary

— Scott Presler VA (@ScottPresler) December 14, 2016
All the biggies of tech-field were present to attend Donald Trump's Tech Summit. The list included Apple CEO Tim Cook, Facebook COO Sheryl Sandberg, Alphabet CEO Larry Page, Microsoft CEO Satya Nadella, IBM CEO Ginni Rometty, Intel CEO Brian Krzanich, Tesla's Elon Musk and Amazon's Jeff Bezos.
A transition team official told Reuters that Twitter was excluded because "they aren't big enough." "This was not an intentional slight … there was only so many people that can actually sit around a conference table," GOP strategist and Trump adviser Sean Spicer said on MSNBC.
Donald Trump praised the tech leaders in the summit for their incredible innovation and promised to do 'anything we can do' to help the industry.' He also told them to call him or his people directly if they need anything. (Image- ABC News)
Also read-