All is not well in the world of crypto because another crash is lurking in the background, much to the displeasure of the crypto investors who are totally not prepared for another rollercoaster ride. While some were able to gather some vague optimism at the thought of buying the dip, it soon ebbed away after seeing that the dip was just dipping, ripping apart their hearts and pockets. As usual, the throes of the crypto crash and the resultant heartbreak have been skillfully transmuted into hilarious memes which are now overflowing on Twitter. Whether the crypto rollercoaster goes up or down, we are always assured a good dosage of memes.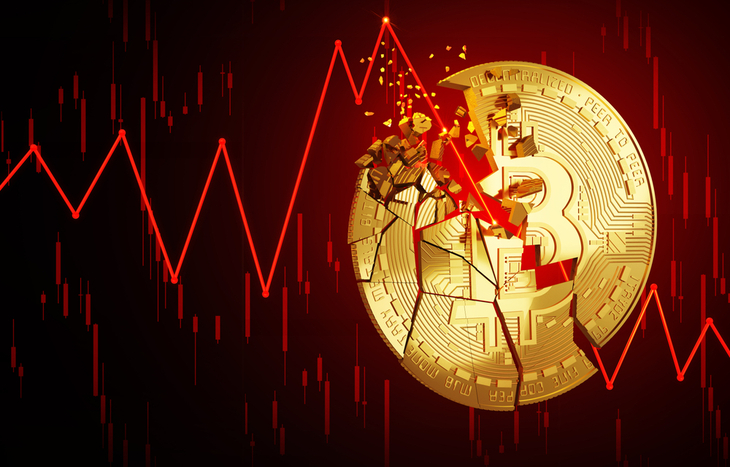 Memes All The Way
The connection between crypto and memes doesn't need a detailed explanation. Because it is a tale as old as time. Given the uncertain and volatile nature of crypto whose constant fluctuations cause heart rate fluctuations in the investors, memes have assumed an omnipresent quality. It will not be an exaggeration to say that memes have become a sort of defense mechanism. Because when you cannot talk about it, at least try to joke about it. Let us flip through a couple of memes and responses on Twitter that have been trending ever since the crypto rollercoaster began its downward spiral.
The subtle art of constantly losing money and brain cells.
I really never understood the crypto analysts.#BitcoinCrash #cryptocrash pic.twitter.com/Pxm5ZN89NH

— Ugly Crypto Boy (@Uglycryptoboy) September 19, 2022
Talk about legendary transformations.
Only if you don't buy #Bitcoin at times like this🌈😁#cryptomemes #cryptocrash pic.twitter.com/J5Wt5NQXoj

— MoonOnChain (@moon_on_chain) September 18, 2022
Well, it was our mistake to assume that there were even brain cells to lose.
This man is The reason behind the cryptocurrency downfalls, he stole the moon. 😂😂😂😂 #cryptocrash #Cryptocurency #Crypto pic.twitter.com/JMth8JDBZg

— hansegarra.nft (@hansegarra) September 11, 2022
Well, well, well
Crypto investors current situation 😂😂#cryptocrash #cryptocurrency pic.twitter.com/TPKYVzHCi5

— Krish™ (@krishstocks) September 19, 2022
Once you step into the world of crypto, peace of mind becomes a thing of the past.
#cryptocrash is trending.
Time to enjoy the rollercoaster again.
😫 pic.twitter.com/CbiJ2ibcjg

— No to everything. (@American_Jew) September 19, 2022
Sleep too becomes a luxury.
If you have the same thing, like it #cryptocrash #cryptocurrency #Bitcoin pic.twitter.com/jC3hE1V9E5

— HOMELANDER | Crypto (@Homelander_crpt) September 13, 2022
The fact that there are still some vibes left is praise-worthy.
https://twitter.com/tarunk325/status/1571957962436120576?s=20&t=KKYr5NC8Dch4xRi66S4JHg
Comments
comments