According to a legal filing, portions of Twitter's source code, the computer code that the social media site is built upon, were leaked on the internet.
This is a unique and significant exposure of intellectual property at a time when the company is working to fix technical problems and turn around its economic wealth under Elon Musk.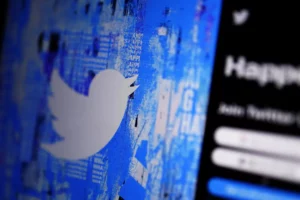 As stated in the petition, Twitter acted quickly on Friday to get the exposed code removed by informing GitHub, a website for software engineers where the code was published, of a copyright violation.
That day, GitHub agreed and removed the code. The time frame for which the leaked script had been available online was uncertain, but it appeared that it had been open for at least a few months.
According to the filing, Twitter further asked the U.S. District Court for the Northern District of California to urge GitHub to provide the name of the individual who published the code along with everyone else who downloaded it.
According to two sources informed on the internal inquiry, officials working on the matter have decided that the person in charge of the release left the San Francisco-based corporation the year before. Around 75 percent of Twitter's 7,500 workers were terminated or left after Elon paid $44 billion to acquire the firm in October.
The persons informed on the internal inquiry stated that the executives only were lately notified of the source code leakage. One problem is that the program has security flaws that might allow hackers or other determined people to obtain user information or force the website to an end, they claimed.
The issues affecting Mr. Musk's Twitter are worsened by the public source code. Such code is frequently regarded as a closely-kept secret by technology firms, who are hesitant to disclose it for concern that doing so would provide rivals an unexpected advantage or disclose security flaws.
But, no matter what they do, software companies are becoming easy targets for cybercriminals, opportunists, and other criminals. A hacking organization managed to efficiently obtain source code from Microsoft and other significant firms last year.
In 2020, Anthony Levandowski, a well-known self-driving vehicle engineer, received an 18-month jail sentence for obtaining Google's source code as he was getting prepared for his next employment.
The public posting of Twitter's code is "concerning," said Brett Callow, a threat analyst at Emsisoft, a cybersecurity software company. "It does make it a little bit easier and speedier to probe for vulnerabilities."
The leak for Twitter is on top of growing structural and financial troubles. In recent months, Mr. Musk has been working to turn around the social network by cost-cutting, testing fresh features, and allowing users who had been blocked to return.
Nevertheless, service interruptions have risen, and advertisers — the company's primary revenue source — have been uncertain about running advertising on the platform.
Comments
comments