On Wednesday, news site Insider reported, citing two people familiar with the company that Twitter Inc plans to lay off 50 workers in the social media site's product division in the coming weeks.
The slack offs, which come six weeks after the chief Twit Elon Musk allegedly told staff that there would not be further dislocation, could downsize the company's workforce to under 2,000, according to the report.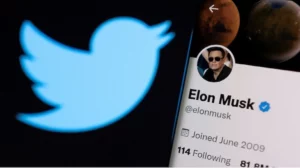 Twitter did not immediately respond to a Reuters request for comment.
Musk took over Twitter in October and swiftly moved through a number of product and organizational changes. The company rolled out Twitter-verified Blue check-mark as a paid service and also laid off about half of the staff.
In November, CEO Elon Musk had said  that Twitter was facing "a massive drop in revenue" as advertisers dropped out.
The Information reported on Wednesday that Twitter's revenue for the fourth quarter fell about 35% to $1.025 billion, a top ad executive revealed at a staff meeting.
It should be noted that Twitter's 4th quarter revenue dropped about 35% year over year to $1.025 billion, a top ad executive revealed at a staff meeting on Wednesday, revealing the most precise information yet of how much revenue has fallen. According to a slide showed to employees,
it was 72% of Twitter's internal goal for the quarter.
Chris Riedy, the executive, Twitter's global sales and marketing chief, also said the company is expecting to generate $732 million in revenue in the first quarter, which would be a drop of 39% from the first quarter of last year. It suggests Musk is hoping to prevent ad revenue from deteriorating any further. On Tuesday night, a senior Twitter manager told employees that the company's daily revenue on Tuesday was 40% lower than the same day a year ago.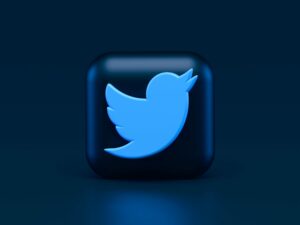 So far, staff layoffs, which also constituted employees working in the content moderation division, have triggered fears of a rise in hate speech on the platform.
Last Saturday, Bloomberg news reported that Twitter Inc made further staff lay offs in the trust and safety team handling global content moderation and in the unit related to hate speech and harassment.
Citing people familiar with the matter, the report said that almost a dozen more cuts on Friday night affected workers in the company's Dublin and Singapore offices.
Bloomberg reported that those slacked off from the social media platform owned by Elon Musk include Nur Azhar Bin Ayob, a relatively recent hire as head of site integrity for the Asia-Pacific region, and Analuisa Dominguez, Twitter's senior director of revenue policy.
The report further stated that Workers on teams handling policy on misinformation, global appeals and state media on the platform were also removed.