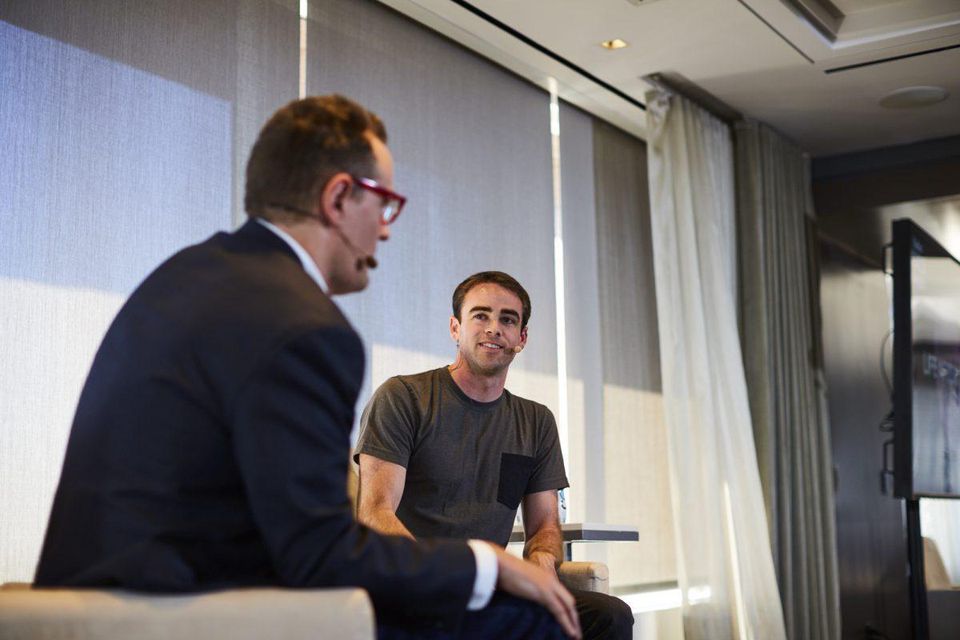 If you're a startup, business, or a tech whiz, you probably have a pulse on the biggest downfalls of the decade – Theranos. We have done a story on the rise and fall of Theranos, but for those of you who need a refresher, here is a quick summary:
A woman named Elizabeth Holmes founded a medical testing company called Theranos, that became really popular in Silicon Valley and received huge funding hits. This charade continued for about a decade until major allegations were made against the company and the board for conducting fraudulent and incorrect testing.
A reporter from the Wall Street Journal, called John Carreyrou, unearthed the workings of Theranos, proved what was feared to be right and even wrote a book about it. Now, the company is just moments away from shutting down and has already gone into debt financing. Theranos is barely existing, forget about thriving.
Now, this article is neither about Carreyrou nor Holmes, but another often foreshadowed name in the whole story – Tyler Shultz.
Who is Shultz and What Did He Do?
Shultz essentially joined Theranos as an employee in the year of 2013 – well into Theranos's success years. Like his (former) boss Holmes, he too was from Stanford. He was a graduate in medical studies and joining Theranos didn't seem like a prospect that would be far off his radar at the point.
Apart from the Stanford connection, Shultz also had blood relations in the board of Theranos. He was the grandson of George Shultz, who was a member of Theranos's Board of Supervisors. George Shultz also had heavy political clout being a former member of the White House and Secretary of State during the Reagen presidency.
Tyler Shultz served Theranos for a short span of 8 months and is said to have had a keen eye on the work environment evolutions of the space. He was known to criticize the culture and have a strong eye on the way the test results were being registered.
Shultz is essentially the "hero-whistleblower" in the Theranos scam. He was the main figure who helped expose and deconstruct the unfathomable series of events that were going on behind the doors.
He knew there was something unethical going on and could have major repercussions on the future of the company. Because this was, of course, a matter of concern to him, he shot an email to Elizabeth Holmes regarding the same.
He explicitly mentioned and complained to Holmes that the research results were tampered with and multiple quality control tests were failing. According to him, the prototype of Edison actually had an accuracy of 65% while the required accuracy results were 95%. And Theranos was knowingly misrepresenting information to its users.
The same concerns were also raised by Tyler to his grandfather who surprisingly paid no heed. Holmes promptly forwarded this email to the then president of Theranaos – Sunny Balwani. Balwani's response to this whole dilemma was surprising at the best and inappropriate at the worst.
He said that Shultz did not have a basic hold of mathematics nor testing. The tone of the email was extremely belittling and a clear representation of power play. Along with this, he also took a jab at Shultz blood relations in the company:
"The only reason I have taken so much time away from work to address this personally is because you are Mr. Shultz's grandson,"
mentions Balwani in the email. It came as no surprise that the day these responses were exchanged, Shultz smartly quit the company, leaving no time to spare.
The Whistleblowing
The months that followed Shultz's quit were a whirlwind. Tyler reached out to formal authorities and regulators in New York district to finally raise a public red flag on Theranos's conduct. It was a very public attack on the company.
While these allegations (which later did prove to be true) were being made, Holmes and Balwani stood their ground and defended the company on an equally public level – every conference, every seminar. It was not only these two but Tyler's own grandfather refuted Tyler's claims with extreme aggression. This is an excerpt regarding Tyler and his grandfather and how they stood on opposite ends.
"Fraud is not a trade secret," says Tyler Shultz, who hoped his grandfather would cut ties with Theranos once the company's practices became known. "I refuse to allow bullying, intimidation, and threat of legal action to take away my First Amendment right to speak out against wrongdoing."
It had been a while since Tyler Shultz had left, the Theranos debacle was gaining traction and Carreyrou was prying around for sources. He saw that Shultz was on a crusade and immediately got in touch with him. Soon after, Tyler became the major and the primary source of information in Carreyrou's investigation (anonymously of course).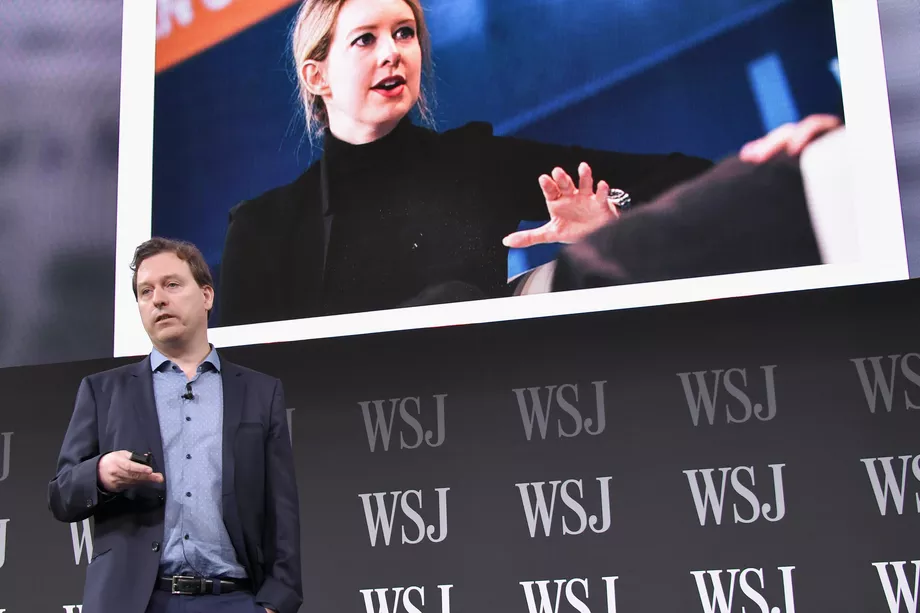 Tyler being the main source was a situation that ran into major complications when he was outed as a source and eventually, ambushed by Holmes' lawyers and other journalists. Things became so bad that he was forced to go AWOL, only to resurface months later to Carreyrou with a burner phone and an anonymous Yahoo! Id.
He was extremely intent on getting this out through Crarreyrou and the Wall Street Journal; which eventually happened not only through an article but also through a book.
At Last…
What Tyler did at the age of 25 was commendable and brave, to say the least. Going against a Silicon Valley giant who has power and money at its disposal while legal bills will rack up for you is no small deal. In Carreyrou's own words:
"This has an incredible ordeal for Tyler. It's something that I don't wish on any 25-year-old."
Tyler is now on his own independent venture to begin his own medical startup and a researcher at Stanford. His startup revolves around immediate drug testing for cannabis consumption in order to help law enforcement agencies.
Tyler's whistleblowing story is one full of trials and tribulations. However, even at a young age, he stood his ground and eventually, came out triumphant. Today, he stands as a major trailblazer and an ideal of courage, to say the least.
HBO Documentary
*This is an update made in the March of 2019.* 
Recently, HBO has come out with the trailer on a docu-series made on Theranos. The documentary features all the main character involved in the scuffle including Holmes and Shultz.
Jumping on the brigade of epic failures a la Fyre Festival, this documentary has received a lot of traction from audiences, especially after the whirlwind success of John Carreyrou's book on Theranos.
The documentary is made by Academy Award winner Alex Gibney and premiered on HBO on March 18th.