The Information reported on Wednesday, citing individuals involved with the conversations, that a division of Saudi Arabia's investment fund and an Abu Dhabi-based firm is thinking about making investments in a multibillion-dollar fundraising round for Elon Musk-led SpaceX.
According to the source, the fundraising round could be worth the rocket manufacturer approximately $140 billion. As per venture funding firm Space Capital, SpaceX received $2 billion in 2022 and $2.6 billion in 2020.
According to the Information, the firm and Morgan Stanley's spokespeople have informed shareholders that the investment round includes United Arab Emirates' Alpha Dhabi and Saudi Arabia's Water and Electricity Holding Company, both of which are components of the nation's fund for sovereign wealth.
A Reuters inquiry for clarification about SpaceX, Saudi Arabia's Public Investment Fund, and Alpha Dhabi did not receive a swift reply.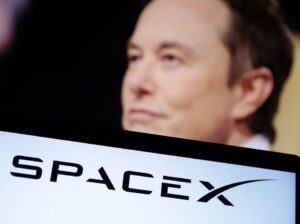 Previously, payments portal Stripe earned $6.5 billion on Wednesday as a portion of a fundraising round backed by both experienced and new investors. The round's pricing was considerably below the current market price of $50 billion, or about 50% less than two years ago.
According to Stripe, the funding will be used to provide employees with cash on hand as well as to satisfy a sizable tax debt linked to stock awards provided to members of staff.
Approximately $3.5 billion of the recently generated investments will be used to resolve the tax bill, according to a source with insight into the matter who requested anonymity because these discussions were private. The remaining amount is going to be utilized to purchase stock from the workforce.
The value of the digital payments firm, which was projected to be worth $95 billion in March 2021, has dropped substantially as a result of the business's most recent fundraising.
Stripe maintains that no more funding was necessary for its operations. A statement from the firm states that the most recent funding phase was backed by venture capital firms like Andreessen Horowitz, Baillie Gifford, Founders Fund, General Catalyst, MSD Partners, and Thrive Capital.
About SpaceX:
The Hawthorne, California-based Space Exploration Technologies Corp. (SpaceX) is a company that produces satellites, launches rockets and manufactures spaceships. Elon Musk established it in 2002 with the expressed goal of bringing down the cost of space travel to make it possible to land on Mars.
The business produces a few rocket engines, the Cargo Dragon and Crew Dragon spacecraft, the Falcon 9, Falcon Heavy, and Starship launch vehicles, as well as Starlink communication satellites.
Comments
comments