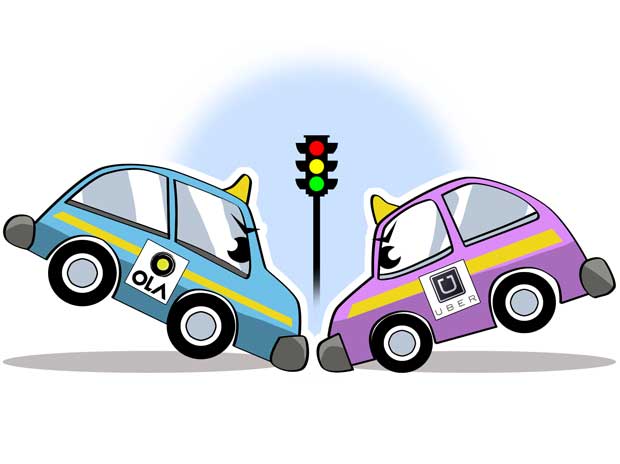 30 April, 2016, New Delhi: After Uber and Ola have been taken for a roller coaster ride by Delhi and Karnataka government as government officials impound hundreds of vehicles belong to both the companies, the duo again hits the media headlines. Recently, Uber has been receiving flurry of complaints from its drivers about the cancellation of the bookings.  In order to get to the roots of the issue, company had put the matter into a strict scanner. After investigating the matter for few months, it has come with the report which claims that these false bookings were made by its competitor Ola.
Taking the legal action, company has filed a lawsuit against its counterpart and demanded a compensation of US $7.5 million to cover its losses. A seven-member internal team was set up to investigate the drivers' complaints in November, and its findings are the basis of a lawsuit filed by Uber accusing Ola of a campaign to disrupt its business and poach its drivers, said the source.
On the other hand, Ola has come out strongly and confirmed that it has been following the business ethics and is not involved in such unethical practices. According to the report submitted by Uber's investigating team, Ola has created 94,000 fake user accounts and made more than 405,000 false bookings by using these accounts.
Image- Business Standard
Also Read-
Infosys and Amazon Web Services Collaborate To Accelerate Cloud Migration
DeepMind AI Group Moves to TensorFlow