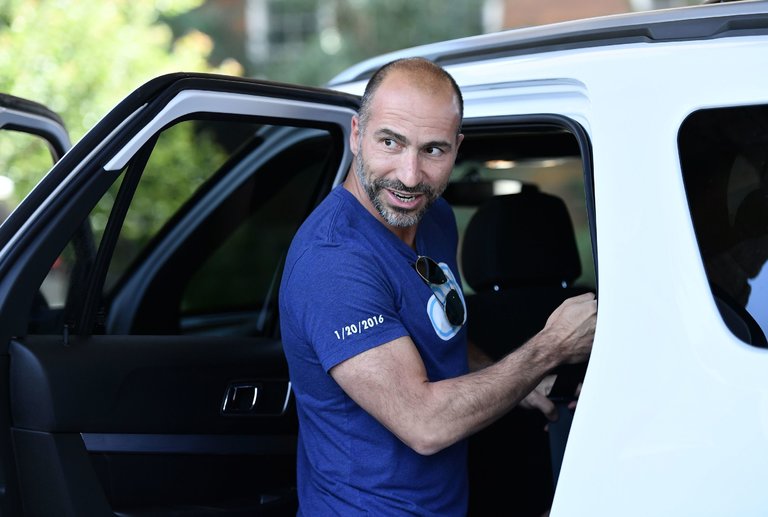 28 August 2017, India:
Uber has finally selected CEO of Expedia, Dara Khosrowshahi, as its new leader post Travis Kalanick. This was a surprising move after board members considered two other stalwarts of the industry as frontrunners.
The 48-year-old Iranian businessman was the third choice on the short list of Uber's board, alongside former GE CEO Jeff Immelt and Hewlett Packard Enterprises CEO Meg Whitman.
I have decided not to pursue a leadership position at Uber. I have immense respect for the company & founders – Travis, Garrett and Ryan.

— Jeff Immelt (@JeffImmelt) August 27, 2017
The board of directors and executives inside of Uber had instead been leaning toward Meg Whitman, the chief of Hewlett Packard Enterprise, the people said. But matters changed quickly over the course of Sunday afternoon, as directors and Ms. Whitman could not agree on terms in which she would take over as chief executive, the people said. Ultimately, the board decided on the third candidate, Mr. Khosrowshahi.
Related read- Uber's Cultural Change Recommendations, Why Your Every Startup Must Follow It
Khosrowshahi has lead Expedia since 2005, after serving as the chief financial officer of IAC for seven years. Expedia has done very well in the stock market under his term and is up 32% so far this year. The stock has nearly tripled in the past five years.
As Uber's new CEO, Khosrowshahi will face a big job, including repairing the company's internal culture, navigating legal battles, and reducing its financial losses. Last week, Uber said its sales reached $1.75 billion in the second quarter, up 17% from the previous quarter. While Uber trimmed losses, the company continues to bleed money — $645 million in the quarter ending June 30. (Image- AP/NY Times)
Also read- Losses, Cases, Sexual Harassment: Can They Make Uber Story Great Again?