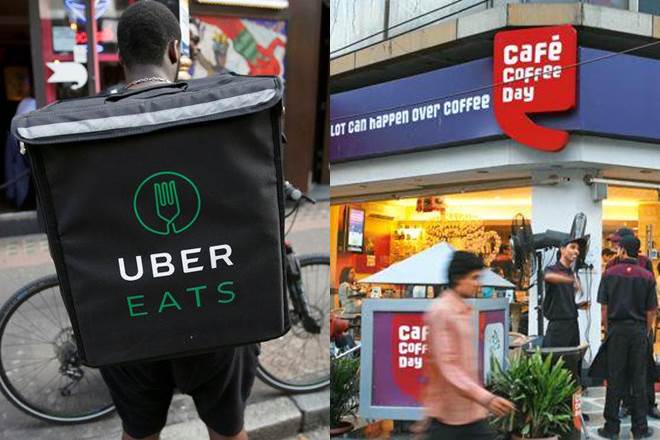 Uber Eats, the food delivery arm of the global cab providing startup Uber, has now collaborated with the Café Coffee Day(CCD), in order to launch its first virtual restaurant.
With this collaboration, Uber Eats is planning to use CCD's extensive network of more than 2000 outlets to deliver across India. The virtual restaurants are going to be delivery-only restaurant brands.
Uber launched Uber Eats in the year 2015, while the service made its entry into the Indian market in 2017. Till now, Uber Eats has reached 37 Indian cities and the latest partnership is expected to further expand its delivery network.
As of now, the service will be going to be launched first across 10 CCDs located in the Bangalore city with its first brand. This is expected to be launched by the end of next month.
Elaborating the difference between virtual restaurants and cloud kitchens and also the recently launched Swiggy Access, Bhavik Rathod, Head Uber Eats India and South Asia, said, "A virtual kitchen is a tie-up with a restaurant that has a storefront, and the kitchen space, where the existing kitchen space is being used to create multiple food brands primarily for delivery. We are not creating a kitchen infrastructure space and inviting restaurant partners to give them access to different locations."
In the Indian food delivery sector, the main competitors of Uber Eats are Swiggy and Zomato. In fact, Uber Eats is facing tough competition from these two foodtech giants, who already have a strong customer base in the market.
Picture Credits: Ubereats