The proposed acquisition of robotic vacuum producer iRobot Inc. by technology giant Amazon is being investigated by the UK's antitrust regulator.
In order to find out if the transaction would result in "a substantial lessening of competition," the Competition and Markets Authority (CMA) has begun a phase 1 investigation.
Roomba vacuum company iRobot will be purchased by Amazon for $1.77 billion (£1.37 billion) in August.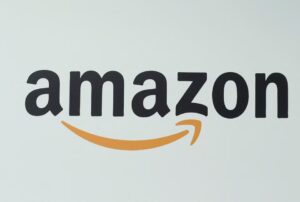 Despite massive worries about the company's market dominance, Amazon kept on expanding its business for smart home devices with this recent step.
The US Federal Trade Commission disclosed in September that it had begun investigating the acquisition.
"The CMA is considering whether it is or may be the case that this transaction, if carried into effect, will result in the creation of a relevant merger situation under the merger provisions of the Enterprise Act 2002 and, if so, whether the creation of that situation may be expected to result in a substantial lessening of competition within any market or markets in the United Kingdom for goods or services," the regulator said.
"To assist it with this assessment, the CMA invites comments on the transaction from any interested party."
Amazon said it is "working co-operatively with the relevant regulators in their review of the merger".
Massachusetts-based iRobot said it "continues to work co-operatively with both the US FTC and other regulatory agencies in their review of the Amazon-iRobot merger".
About iRobot:
An American technology firm called iRobot Corp creates and manufactures household robots. Three researchers from MIT's Artificial Intelligence Lab, who developed robots for military defence and space expeditions, formed the company in 1990. The firm offers an array of self-driving floor cleaners (Braava), hoover cleaners for the home (Roomba) and other housekeeping tools.
Amazon disclosed on August 5, 2022, that it wants to buy iRobot for US$1.7 billion. The FTC must yet authorize the agreement on a national scale. As a consequence of worries about Amazon's market dominance and the privacy concerns of its collecting about consumer floorplans, the FTC asked both businesses for additional information in September 2022.
About Amazon:
An American global technology corporation with a specialization in e-commerce, cloud services, internet ads, digital streaming, and artificial intelligence is branded as Amazon.com, Inc.
On July 5, 1994, Jeff Bezos launched Amazon from his garage in Bellevue, Washington. It began out as an online bookstore but has since expanded into many various categories of goods, earning the nickname "The Everything Store."
It has numerous subsidiaries, including Kuiper Systems (satellite Internet), Amazon Lab126, Zoox (autonomous vehicles), and Amazon Web Services (cloud computing) (computer hardware R&D). The firm also has affiliates for Ring, Twitch, IMDb, and Whole Foods. With the $13.4 billion takeover of Whole Foods in August 2017, it greatly expanded its traditional retail reach.