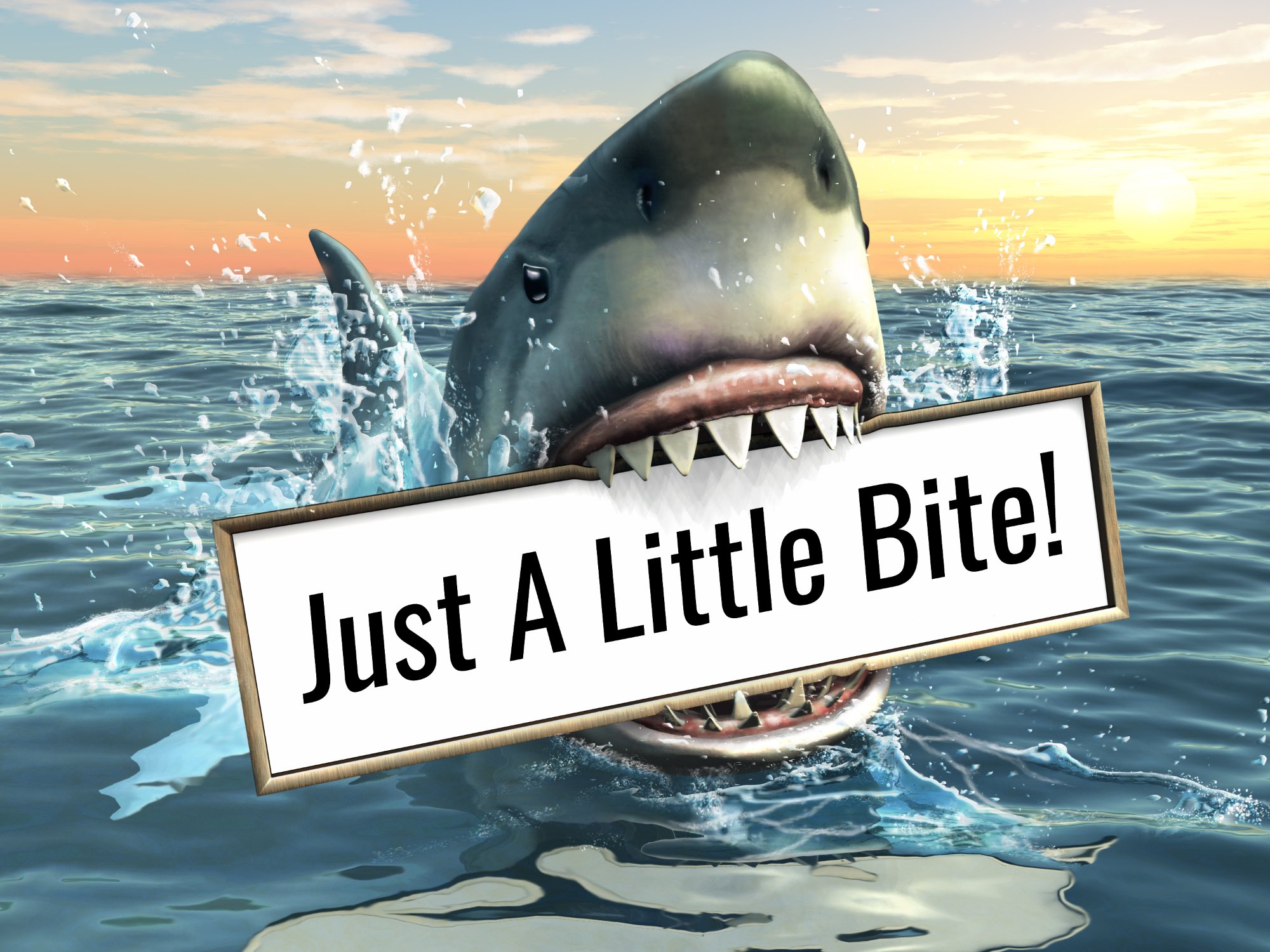 Great white sharks. You may have assumed they don't flourish outside water, but did you know that white sharks exist in the digital world as well? White sharks describe digital companies that dominate their particular marketplace, in many places emerging into other industries as well, boasting a portfolio of products that make them a 'one-stop shop'.
The Great White Sharks
Google, whose monetary value was announced last year as being $109.5 billion, is one of the biggest white sharks in 2017. They have a finger in almost all the pies you could imagine, with a product portfolio that encompasses YouTube, Android, Google Play, Google Maps and more, all of which helps to keep that balance sheet healthy.
Despite the scope of the internet, the reality is that outside emerging markets such as China, the scope to become a true white shark is relatively limited, since the waters are already full to the brim with great whites such as Google, Amazon (who even offer home appliances), Apple and Facebook.
Of course, as the demise of MySpace in 2008 shows, companies that don't adapt and grow are likely to be swept away, so innovation is key to survival, even if this means gobbling up smaller rivals in the process. Facebook and Google have done this with their acquisitions of smaller companies such as WhatsApp (with the former buying WhatsApp for $19 billion in 2014), and the battle is on to keep innovation at the forefront in order to fight off challenges from companies like Netflix, which are considered 'swordfish' – big companies that do one thing, but very well.
This particular challenge is being tackled headfirst, with Google and Facebook reportedly developing their own television series.
Surviving in Choppy Waters
Expanding beyond core offerings may be a sensible choice for radical companies, but for others, becoming a white shark is all about consolidating their own markets to the expense of competitors.
Take travel as an example. Expedia, who operate in more than 75 countries, has managed to dominate not just the flight and hotel business, offerings which made it a successful brand initially, but has also taken steps forward to prove that it is a one-stop shop for anything travel-related.
In 2017, this includes accepting Bitcoin as a form of payment, whilst the company also allows train travel bookings, also offering ratings and consumer information. This intends to ensure that customers don't have to 'bounce' off the brand's website to get related information.
Expedia has worked intelligently to improve its offering in this crowded market, especially when you look at their offerings compared to those from companies like the UK's Train Line, founded in 1997 but who have only recently started to expand into European rail and hotel bookings.
Speaking of stopping customers from having to go elsewhere, it is important for companies to offer consumers not only the exact thing they're looking for, but also that little something extra that might stop them leaving for a competitor domain.
In the world of iGaming, Betway Casino has adopted this approach, offering not only your standard online casino experience, but also more 'out there' titles like live casino, where the social element is present in terms of engaging with a real life dealer, and lesser known games of skill and chance such as pai gow and keno.
A similar approach has been taken by Last.fm, who don't solely offer their customers the chance to listen to music, but also provide forums for social interaction between fans so they can see what is hot in the world of music. Much like Expedia, the user then has no need to go back to a search engine or another site.
By offering such a diverse range of games and products within one sphere, such brands ensure their customers don't have an excuse to hop from their site to a related but not necessarily competing one. In a way, each of these companies is establishing themselves as a 'great white shark' in their own niche.
Accessibility For All
White sharks do another thing in business which is very clever: they allow users of all levels to access their products. By not making their offerings exclusive, they allow for ease of access and make it simple for users with different needs to use them.
Evernote, for instance, focuses on their strength as a one-stop shop for file and note sharing across a range of platforms to offer services to different levels of users. So, companies like Mailchimp can access the top paid levels, and everyday personal users can subscribe for free whilst still being able to upload 60MB of data per month.
With the really big fish like Amazon and Google already established and likely to be here to stay, the focused rise of these slightly smaller white sharks could yet prove to be the future for the booming digital economy.