Spotify has reported a bigger loss than anticipated for the last quarter of the year. Despite the larger loss, the company has seen a surge in stock prices due to a higher-than-expected growth in its user base.
The fourth quarter saw the company earn a loss of €1.40 per share on revenue of €3.17 billion. The growth in users has been seen as a positive for the company and has contributed to the rise in stock prices.
Spotify, the popular music streaming platform, has reported its fourth-quarter earnings, revealing a larger-than-expected loss. Despite this, the company's stock prices have climbed, likely due to the announcement of user growth that exceeded expectations.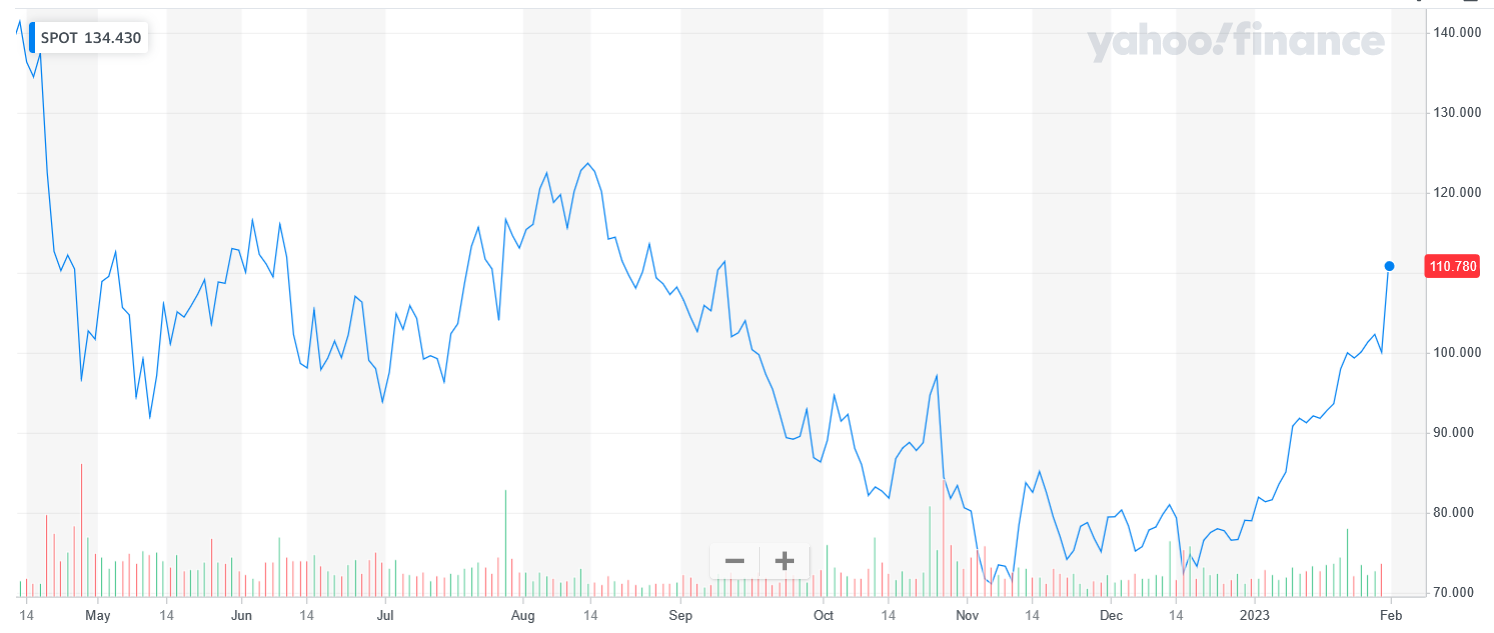 It is important to note that Spotify's user growth has been a key metric for the company in recent years. The higher-than-expected growth in the fourth quarter indicates that the company is continuing to gain traction with consumers and is maintaining its position as one of the leading players in the music streaming market.
Overall, while the larger-than-expected loss may have raised some concerns for investors, the strong user growth has been seen as a positive sign for the company's future prospects. The rise in stock prices may be an indication that the market is optimistic about the company's future prospects, and that it sees the growth in its user base as a key driver of future revenue.
What is Spotify?
Spotify is a leading music streaming platform that has changed the way people listen to music. The company, which was founded in 2006 in Sweden, has grown into a multinational corporation with over 345 million active users and 155 million paying subscribers as of December 2021. With its unique algorithm, users can also enjoy personalized playlists and recommendations based on their listening habits.
In addition to its extensive music library, Spotify also offers a range of features that make it a great platform for both casual listeners and professional musicians. For example, the platform's "Discover Weekly" playlist uses an algorithm to recommend new music to users based on their listening history. Musicians can also use the platform to promote their music and reach a wider audience.
Despite facing stiff competition from other music streaming platforms such as Apple Music and Amazon Music, Spotify has continued to innovate and expand its offerings. In recent years, the company has launched new services such as Spotify Hi-Fi, a premium service that offers high-quality audio streaming, and Spotify Podcasts, a platform for podcast creators to host and monetize their content.