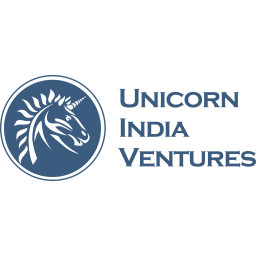 20 November 2017, India:
Unicorn India Ventures, an early stage venture capital fund headed by former SEBI chief M Damodaran, has launched its maiden debt fund with corpus of ₹600 crore ($93 million).
Unicorn India Ventures, Chairman, M Damodaran said, "The Indian startup ecosystem is maturing. While, there has been a lot of venture equity activity over the last few years, startups are still starved of funds for growth. The capital structure of funds is lopsided with hardly any debt. We believe it is the right time to launch a venture debt fund, as this asset class will sit alongside traditional venture equity"  in a statement released to the media.
The SEBI-registered fund will look to invest in as many as 10 ventures in a year with an average ticket size of ₹20 crore. The fund will remain invested in a venture for around eight years.
Damodaran said, "We will make a first round of investments in the first three years, followed by a second round of investments in the next three years, and a harvesting period of about two years".
Venture debt is not so popular in India. On this Damodaran said, "last year there were ₹700 croe investments in start-ups. Excluding unicorns like Flipkart and Ola, smaller start-ups garnered about ₹300 crore. This indicates that there is a conservative potential of about ₹50 crore at least for venture debt funding."
Managing Partner, Bhaskar Majumdar said, "While running our first venture equity fund, we realized the need for debt financing for startups. High levels of founder dilution, uncertain exit scenarios and limited financing options from Banks/NBFCs have made debt financing need-of-the hour for startup ecosystem".
Anil Joshi and Bhaskar Majumdar  are the founding managing partners of the fund.
Anil Joshi said "Debt will give our startups the additional runway they need to adapt and pivot. It will cover their funding requirements as they grow and set them up for appropriate valuation with the right dilution"
(Image – Chrunchbase)