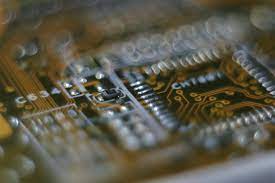 The US has come up with a plan on how it is going to spend its funding for the Chips for America project. According to reports, the department of Commerce has been also involved in the formulations of the strategies.
The Investment Plan
The investment plan which was presented to congress was passed in the month of July this year. The details of the investment plans were made after it got signed by President Joe Biden and got converted into law a month after it was passed.
According to reports, a brief sneak peeks of the bill now turned into law brings out that, the US is planning to invest around $50 Billion. According to information divulged by the New York Times, the investment plan envisages investing in building new plans. The remaining half of the investment money is expected to use up for upgrading the current infrastructure.
Once In Lifetime Opportunity
Secretary of the Department of Commerce, believes the investment plan on chips to be once in a lifetime as well as once in generation opportunity to strengthen research, innovation as well as security of the country. She added that by working at a faster pace they should also ensure to get it right. This is one of the reasons behind bringing out the plan , she concluded.
"This is a once-in-a-lifetime opportunity, a once-in-a-generation opportunity, to secure our national security and revitalize American manufacturing and revitalize American innovation and research and development," Gina Raimondo, the secretary of commerce, told the publication.
A  New York Times article brings out that, it is expected that around $28 billion would be utilized for developing new facilities for making processors. The estimated break says.
According to reports, the government is also placing a curb on sending the chips outside the country. Reportedly the country is contemplating placing a ban on making an investment in China, having links to funding from the country.
According to reports, there are discussions over companies making investments in firms associated with China. However, confirmation on the development is still awaited.
US Governor State Taiwan Visit.
Recently China and USA have been grappling with the CHIP crunch. Recently a US state governor paid a visit to Taiwan which is known as the epicentre of Chip manufacturing to sign a deal. There has been a chip shortage due to the rising demand from the Cryptocurrency industry and due to the imposition of lockdown.