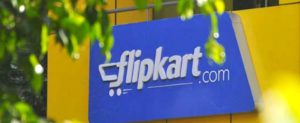 06 November 2017, India:
US based Mutual fund investor Valic Co. has slashed the valuation of Flipkart $7.9 billion in its quarterly filing. This is way below the last valuation of April 2017, when Flipkart's valuation was $11.6 billion. Flipkart raised $1.4 billion from investors like eBay, Microsoft and Tencent.
This valuation is surprising because Flipkart is India's top online retailer. It acquired eBay India. It gave a good fight to Amazon India during the festival sales. Flipkart also raised $2.5 billion in August this year from Softbank Vision Fund.
According to Livemint, Valic had valued Flipkart at around $8.5 billion in previous quarter. The report further adds "For the three months ended 31 August, Valic valued each Flipkart share at $88.11, down from $94.27 in the previous quarter".
In 2014, Flipkart was valued at $15 billion. It raised $1 billion from investors. After that Flipkart has been devalued several times by different investors in 2016. In January 2017, Flipkart was valued at $9.9 billion by T. Rowe Price.
Valuation is the process of determining the current worth of an asset or a company; there are many techniques used to determine value. An analyst placing a value on a company looks at the company's management, the composition of its capital structure, the prospect of future earnings and market value of assets. (Source – Investopedia)
After Kalyan Krishnamurthy took charge as CEO of Flipkart this year, Flipkart has been focusing on profitability. Flipkart has launched its own brand "Flipkart Smartbuy'. Flipkart sells fashion and electronics goods under the name of 'Flipkart Smartbuy'.
Flipkart has not issued any official statement. When asked about valuations in an interview (in December 2016) with mint, Sachin Bansal (co-founder of Flipkart) told "These are theoretical exercises. See, we are not a public company, so we don't release our numbers publicly. Any investor who has an opinion on our valuation outside, including who are already invested in us, they are doing it (markdowns) based on some public information which is accessible to everybody… It's a very uninformed opinion of somebody. So, I think it's a theoretical exercise—as we've always said, valuation is what will happen when a real transaction takes place and not just on paper.
Flipkart launched its grocery delivery Supermart today. Lets see what happens in future valuations.
(News – Livemint, Image – Pixr8)