The electric car company's stocks rose by a huge 255 per cent on Tuesday. This increase in stock value-added $39 billion to Chairman Pham Nhat Vuong's wealth. As a result, the company's total value became even higher than well-known car companies like General Motors Co. and Mercedes-Benz Group AG. Pham Nhat Vuong, Vietnam's Richest Man, now has a total wealth of $44.3 billion, as per Bloomberg Billionaires Index.
Interestingly, the index didn't include Vuong's ownership in the car company before. He is the founder of this company and has control over 99 per cent of its shares through his Vingroup JSC business group. Because he owns such a big part of the company, not many shares are left for other investors to buy and sell. This makes the stock's value go up and down a lot.
VinFast, the electric car company, changed its original plan to go public (sell shares to the public) and chose a different way. They joined with a special kind of company called SPAC (Special Purpose Acquisition Company). This decision came after investors became less interested in startups losing money in the last year. Instead of a regular IPO, VinFast joined forces with a blank-check company called Black Spade Acquisition Co., which was started by a person who owns casinos, Lawrence Ho.
SPAC-Induced Stock Surges vs. Sustainable Growth: Analyzing Vuong's Car Manufacturing Venture
Certainly, in recent times, there have been instances of Special Purpose Acquisition Company (SPAC) deals that have resulted in significant surges in stock prices shortly after the companies merged. This trend often fizzles out after a few trading sessions as traders aim to capitalize on the price increase of companies that have a limited number of available shares. This suggests that the substantial increase in Vuong's wealth might not be a lasting phenomenon.
Vuong founded the car manufacturing company in 2017, and it's anticipated that the company will achieve sales between 45,000 to 50,000 units this year. Notably, the company recently initiated the construction of a new factory in North Carolina. It's worth mentioning that Vuong and his family have collectively invested at least $300 million into the company. This signifies their strong commitment and belief in the company's potential.
To sum up, the recent history of SPAC deals indicates that rapid increases in stock value post-merger can be short-lived. Despite this, Vuong's car manufacturing venture, established in 2017, shows promising sales projections for the current year. The company's decision to begin the construction of a factory in North Carolina underscores its dedication to expansion and growth. Furthermore, the substantial investments made by Vuong and his family underline their confidence in the company's future prospects.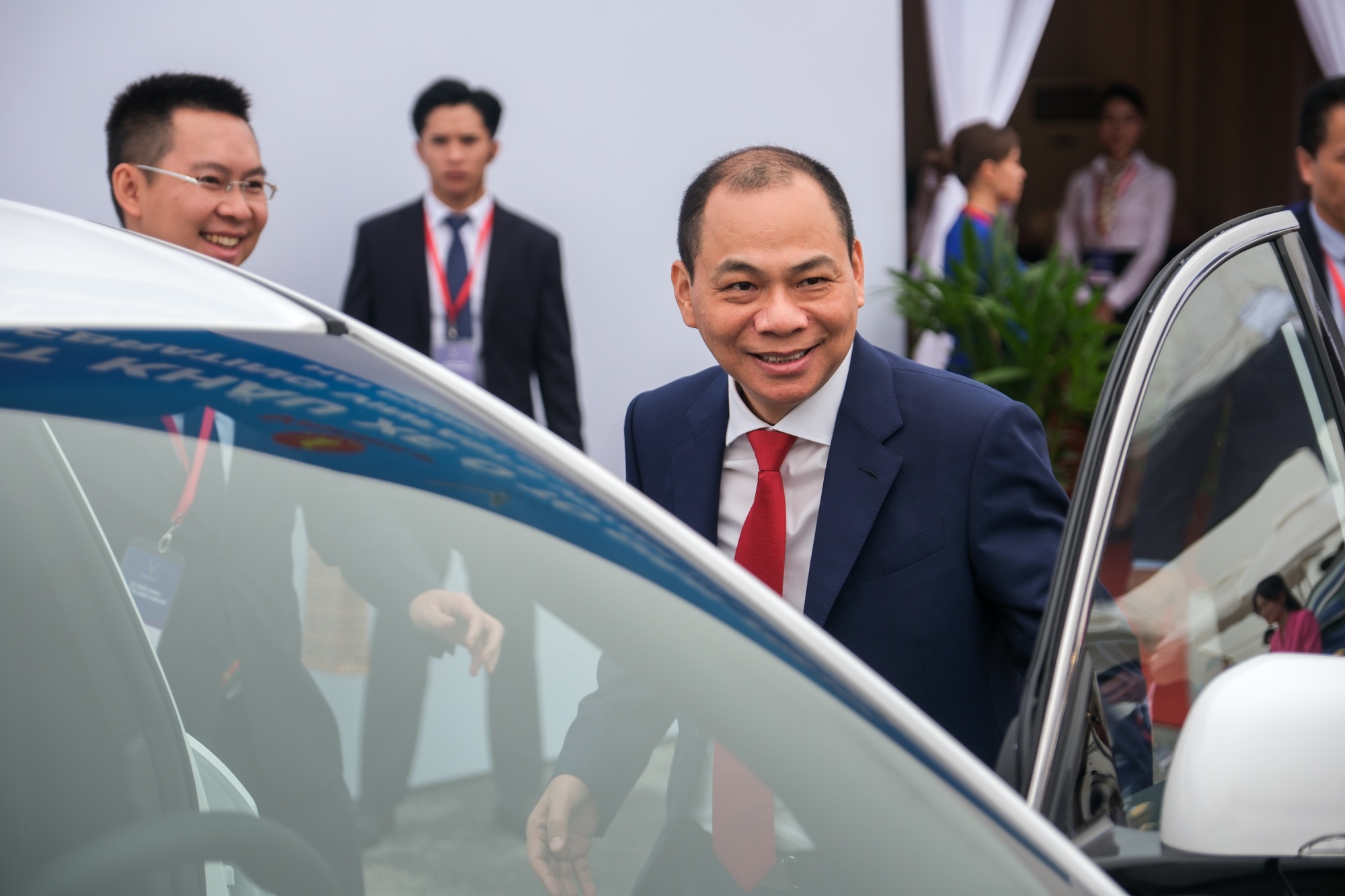 Vingroup's Diversified Success and VinFast's Market Stability: A Tale of Vietnam's Richest Man
In the early 1990s, Vuong relocated to Ukraine following his studies in geo-economic engineering in Russia. His journey led him to establish a venture producing instant noodles, a business he later sold to Nestle SA in 2010. Meanwhile, he had also founded Vingroup JSC in Vietnam, a versatile company specializing in real estate, resorts, schools, and shopping malls. By last year, this Hanoi-based firm had amassed an impressive revenue of approximately $4.4 billion. Notably, they also wield a substantial stake in VinFast.
VinFast's performance stands out when compared to other electric car companies that went public via SPACs (a form of merger), such as Nikola Corp., Lordstown Motors Corp., and Faraday Future Intelligent Electric Inc. In stark contrast to these companies, which saw their market value plummet by over 90 per cent post-public offering, VinFast has managed to sustain its gains, showcasing remarkable stability in the market.