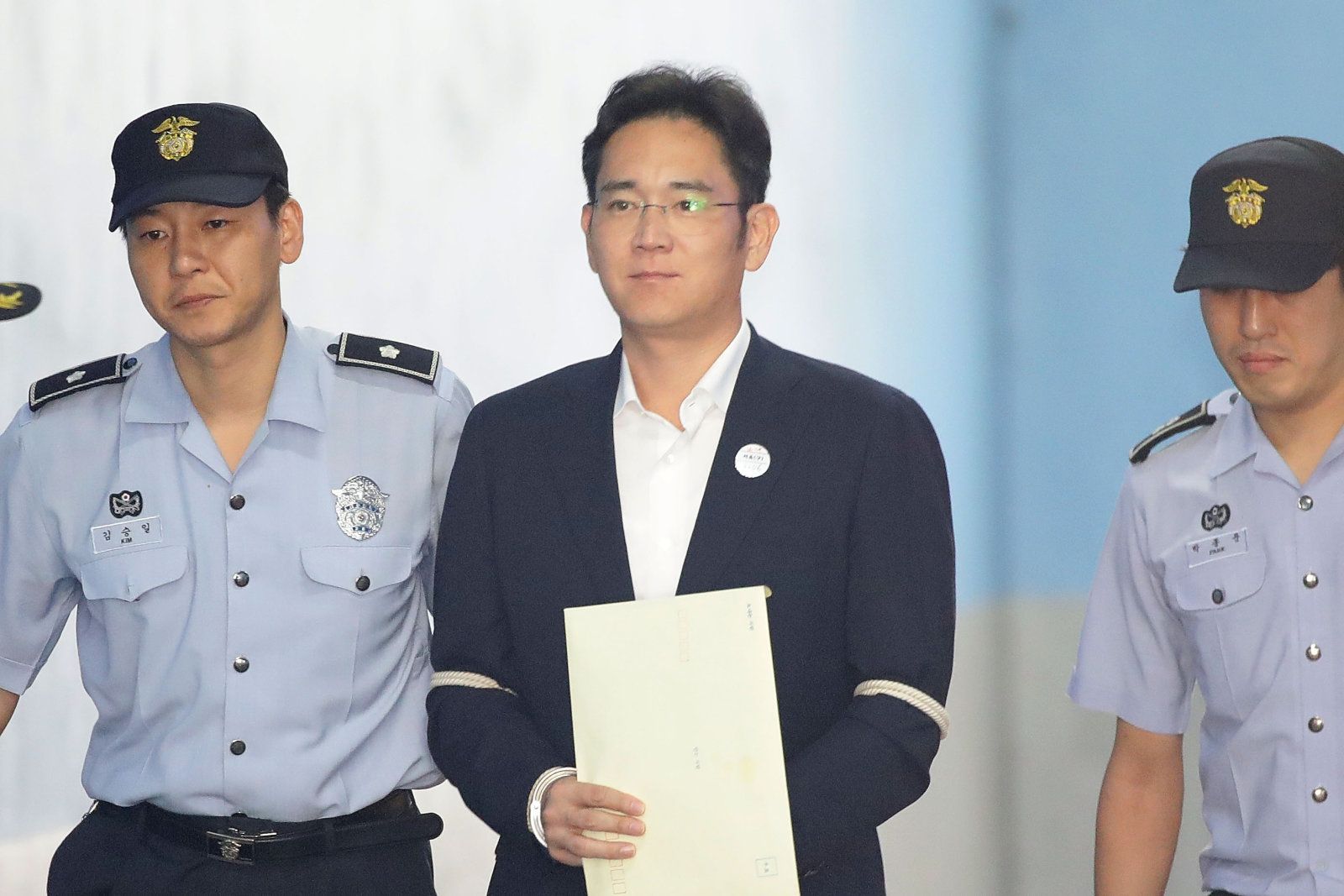 25 August 2017, India:
The billionaire head of South Korea's Samsung Group, Jay Y. Lee, was sentenced to jail for five years for bribery on Friday after a six-month trial over a scandal that brought down the president.
Lee was found guilty by a three-judge panel of Seoul Central District Court. The 49-year-old, arrested in February, is the son of the infamous Lee Kun-hee, the incapacitated chairman of the Samsung Group. Due to a tradition of filial piety, the role of chairman may not pass down to Jay Y. Lee until his 75-year-old father actually passes away.
Also read- Android Maker's Latest Creation- 'Essential Phone' to Compete with Apple, Samsung
The court found the money was in return for policy favours including government support for Lee's hereditary succession at the group, after his father was left bedridden by a heart attack in 2014. The defence had denied the charges, saying Samsung was pressured by Park to make the donations under duress — and that Lee was not aware of them and did not approve them. Four other top Samsung executives were also convicted and received sentences of up to four years.
Samsung appears to have been unaffected by Lee's absence so far — he was detained in custody in February 2017 — with flagship subsidiary Samsung Electronics making record profits on the back of strong demand for its memory chips. Local news agency, Yonhap stated, around 800 riot police were deployed around the court to prevent possible clashes between rival sets of demonstrators.
Also read- Samsung VC Jay Y. Lee Arrested on Charges of Bribery, Perjury and Embezzlement