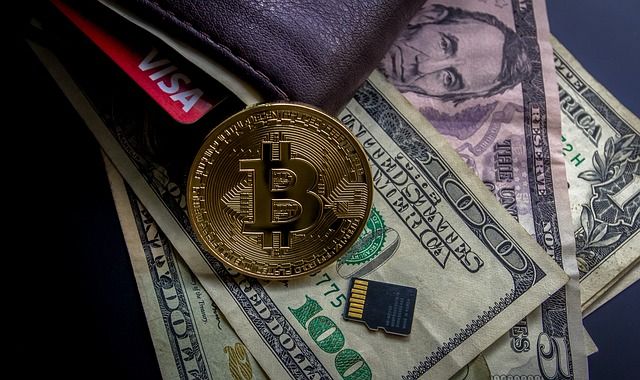 Wells Fargo Announces Dollar-Linked "Coin", Will Use It for Internal Settlement First Bitcoin has made quite some waves in the last few years, forcing its way into the media – and the thoughts of people around the world. While this didn't exactly reform the world's financial systems, as some idealists and evangelists predicted, it shed a lot of light on the advantages of the blockchain, the distributed ledger technology behind pretty much every "coin" that emerged ever since. And while Bitcoin may have a hard time gaining widespread acceptance, considering how irregular its regulations around the world are (forgive the pun), blockchain will continue to bestow its benefits upon the financial world, especially if companies like Wells Fargo embrace it.
Wells Fargo Digital Cash
Despite its fame and high acceptance, Bitcoin is still not as widespread as it seems. While there are many retailers and service providers online that accept it, selling everything between ebooks and live casino games, it is still not as "mainstream" as its proponents would like it to be. The Wells Fargo Digital Cash, as the bank's tokenized dollar will be called, doesn't plan to change that. Instead, the bank will reap the other benefits of the technology behind it: its distributed nature and its speed.
DLT
The company has developed a proprietary digital ledger technology (DLT) that it plans to use starting next year. This DLT will allow the bank to operate transactions in near real-time "without impact to the underlying account, transaction postings or reconcilement infrastructure", its press release reads. This will apply to all the locations of the company, both in the US and outside, removing the need for intermediaries, thus cutting not only the time but also the costs of such transactions. Wells Fargo's DLT is built on Corda Enterprise, an enterprise-facing distributed ledger solution developed by R3. "R3 Corda Enterprise was designed by and for financial institutions. It is a distributed ledger solution that allows for appropriate data confidentiality controls, scales to bank transaction volumes and throughput, and supports an information security design that is compatible with Wells Fargo's industry regulated standards," Wells' spokesperson Roger Cabrera told Coindesk.
When will it work
Wells plans to start using this new internal settlement system at a yet unspecified date next year, in US dollars only. Later, in turn, it plans to expand the system to cover more currencies across Wells Fargo branches around the world. If everything works out as planned, the company plans to go further, and use the same digital ledger technology to offer many other (yet unspecified) services. Bitcoin and the other digital currencies will likely not replace money as we know it anytime soon – considering especially the resistance Facebook's "Libra" project met when announced earlier this year. Blockchain, in turn, is already making waves in the world's financial systems, making them faster, cheaper, and perhaps even more reliable.
Comments
comments