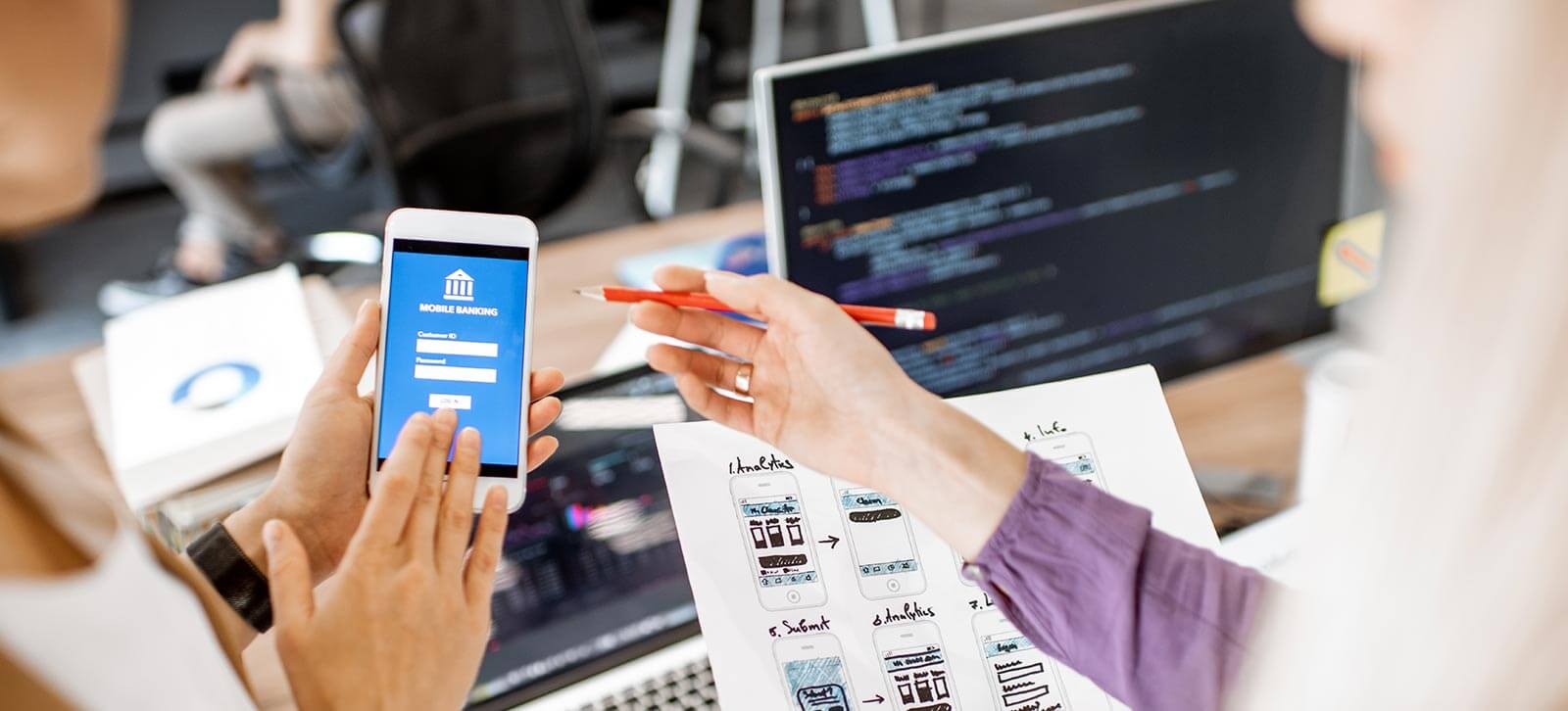 The mobile app sector is extremely competitive and is evolving very fast. To make your digital product stand out from the rest, it's vital to invest in its marketing. In this article, we'll explain when it makes sense to hire a mobile app marketing agency and how to pick the best service provider.
When Should Developers Hire Mobile App Marketing Agencies?
Some developers believe they should contact a marketing agency after their apps have hit the market. That would be a mistake! Instead, you should contact the agency at the early stage of your product development. These professionals will help you draft a successful marketing strategy.
It's important to hire an agency that has experience in working with mobile apps. This sphere of activity differs drastically from marketing in general, paid ads or working with social media. Here are its primary characteristic traits:
Marketing doesn't make sense without optimizing the app so that it meets the requirements of the platforms that sell apps. The agency will help you with the optimization. When people will be looking for an app with specific features, they will quickly come across your product.

Additional promotional tactics need to be introduced to the strategy, such as offering helpful QR codes or encouraging user reviews.

The marketing campaign should be ongoing to secure sustainable new user growth.

Robust onboarding support is a vital prerequisite for the app's success. People should quickly figure out how the app functions, which is paramount for customer retention.
As the development progresses, your task is to stay focused on the app's vision. The agency, meanwhile, will outline the key advantages and USPs of the product. Thanks to communicating with them, you'll understand which aspects of your app you could improve so that it generates higher demand among its target audience.
How to Detect Top Mobile Marketing Companies?
To pick a reliable service provider, you may:
Google various options

Search on social media

Ask your friends, colleagues and acquaintances for recommendations

Glance through websites that publish impartial reviews about businesses and services
Compile a long list of the agencies that produce the best impression on you. Open their websites and scrutinize their prices, portfolios and other meaningful information. Leave only the genuinely good companies on your short list.
Three Boxes That a Top-Notch Agency Should Tick
When assessing the professionalism of a marketing company, concentrate on its:
Communication

Reliability

Results
Below, we'll explain the importance of each of these parameters.
Communication
A professional agency meets these requirements:
Promptly answers its clients' calls and messages

Provides exhaustive and comprehensive answers to all questions

Its representatives are always polite, friendly and positive-minded

They know how to listen to their customers and take their wishes into account
Many developers don't want to disclose the details of the digital products that they're working on. If this is your case, you can test the communication skills of an agency by asking it questions.
Read the latest news and trends in mobile app marketing on the Internet. Ask the agency representatives about some fresh tools or techniques in the sphere. Are they aware of them? Do they use them in their workflows? If yes/no, why? This will be your chance to assess the overall manner of communication of the service provider.
Reliability
Only other mobile app development companies that have already used the services of a specific marketing agency can tell you whether it's reliable or not. Check people's opinions about the agency on the websites that publish reviews.
There is nothing wrong with contacting the clients of the service provider directly. Open the portfolio of the agency. If you see the names of the development companies there, visit their websites or social media profiles. Send them emails, explaining your situation. Probably, not all of them will respond to you — but some recipients will be glad to help.
If the agency doesn't mention the names of its clients on its site, you may politely ask them to share this information with you.
Results
The agency's portfolio comes in handy for one more purpose: to assess the skills and efficiency of the service provider. All the projects need to be tailor-made. If the company applies an identical template to all its clients, it hints at a lack of professionalism. Ideally, all the decisions should be data-driven.
As you might have already guessed, the other source that can provide you with precious information are third-party websites with customer reviews.
Final Thoughts
To ensure that your mobile app attracts a large user base, find a good marketing agency when you're still in the early development stage. The agency will help you draft a powerful marketing strategy. It will provide you with ideas for enhancing your digital product. Seasoned professionals will improve your customer retention and assist in optimizing your product for app stores.