WinZip is the world's number one utility software for compression. Its purpose is to compress files to reduce the attachment size when passing emails, provide bank-level encryption protection for the files and be accessed and managed on PCs and various networks. It also is used to connect to Google Drive, OneDrive, Dropbox, and more. In other words, WinZip is used for storing and passing various files, such as word documents, spreadsheets, photos, music, and videos from one place to another.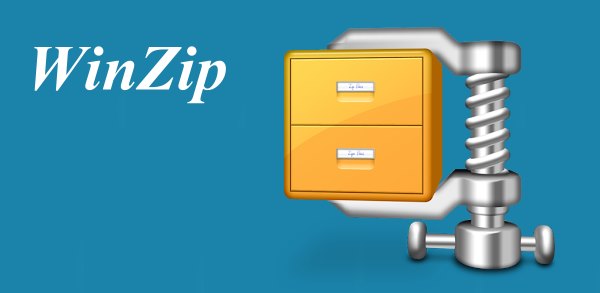 There are two types of file compression. Lossless and lossy. Lossless compresses the files by shrinking the size so it doesn't lose any information. Lossy compression cuts the file size down by removing bits here and there that aren't needed at all. Since WinZip extracts the file's byte for byte, it is lossless. None of the image quality or data is cut down so that everything may fit. It's only reduced in size.
Like any other product or software, there are benefits that catch the eye immediately as well as features to take into consideration. Let's get cons out the way. Online storage systems including Box and iCloud are not offered for WinZip. Nor is it free. In fact, it's considered to be expensive by some people. Standard licenses run over 30 dollars. and even 40 dollars in some regions. However, a 30-day trial is offered to give you about a month to decide if it's right or not for you.
There are lots of features to be considered as a plus when using WinZip. ZIP and ZIPX archive files are mainly created or packed by WinZip. You can use it to decode files such as B64, UUE, and HQX. It offers plenty of variety of files you can work with. Microsoft Windows Shell integration can by configured by it and archives can be directly written and transferred on CD/DVD media storage. You can process archived emails and upload integrated FTP as well. WinZip provides support for ARJ and ARC if the external drive program is appropriate and installed. 128-Bit is provided alongside 256-Bit key AE5 encryption. It can even cooperate with PKZIP 2.0 as a plus, considering its less effective and popular than the versions made earlier. Windows, IOS, Mac devices, and Android are all compatible with this compression software. The feature Email companion is included as courier features and highly reviewed system utilities.
WinZip free is a great choice for compressing as it is especially useful when handling large amounts of information. A great number of emails would be needed for passing attachments because they can only hold so many, no greater than 25 MB. Compressing the files saves time and packs so much more in. Compressing doesn't strain your bandwidth too much nor waste valuable storage space. The need for expensive hard drives is obsolete as a compression software holds 200GB which is far more than the maximum amount most emails can contain. You also save money when choosing to compress rather than store on a hard drive.
Though iCloud is not included, WinZip does work with other top cloud storage as well as social networks so the proper encryption is carried out when sharing the files. An intuitive, prompt user interface also accompanies this compression software. Compared to its competitors based on the in-built window utility, WinZip has been tested to be much faster. A Plugin is provided for the users of Outlook in Microsoft. You can convert files from Microsoft Word to PDF and the ZipSend feature allows large numbers of email attachments to be zipped and transferred. Another cool feature provided is that WinZip can create self-extracting ZIPs. This makes extracting files easier considering it doesn't need a utility to do so.
Whether you are transferring some important spreadsheets for your business partner's next idea or deal, you can rest easy knowing that none of the data is being lost thanks to it shrinking the files. If you're trying to store a bunch of pictures from a cosplay shoot to edit later, it's assuring that they will most likely all fit thanks to its 200GB storage space. WinZip is easy to store, compress, and unzip any files at your convenience. Try it today!
Comments
comments