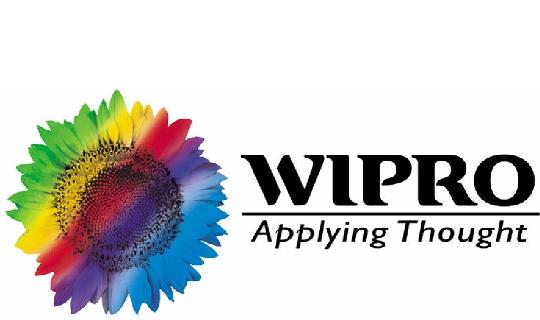 East Brunswick, New Jersey, USA and Bangalore, India – August 3, 2015: Wipro Ltd. (NYSE:WIT), a leading global information technology, consulting and business process services company today announced that it has been recognized as a 'Leader' by Everest Group in its report "Workplace Services – PEAK Matrix™ Assessment and Profiles Compendium". The study analyzed the capabilities of 23 leading IT service providers and system integrators, specific to the workplace services, who were mapped on Everest Group's Performance, Experience, Ability, and Knowledge (PEAK) Matrix. Wipro has achieved this highly coveted positioning in the very first year of launch of the report.
Everest Group named Wipro as a Leader for its ongoing commitment to delivery capabilities, including scale, scope, domain investments, delivery footprint and buyer satisfaction. Wipro was recognized for its strong global delivery network with a transformation mind-set, and its ability to deliver high quality of services across regions and service segments, in terms of both execution and responsiveness.
Wipro's vision is to deliver a simple, agile and digital workplace solution to enterprises. This includes a roadmap for the customer's digital transformation through a 5-step transformation process, which are – improving user experience, standardizing products and platforms, aggregating and leveraging best-in-class service providers, incorporating next generation concepts (hyper-automation, internet of things, etc.), and creating a data-centric enterprise.
"Wipro has a balanced set of offerings across workplace services," said Chirajeet Sengupta, Vice President, Everest Group. "This coupled with a transformational mind set, industrialization of service delivery, and focus on end-user experience allows Wipro to offer workplace services aligned with current and future market trends."
"We are delighted to be recognized as a "Leader" in the PEAK Matrix for Workplace Services by Everest Group. The key to our success is our ability to respond fast to the new-age customer needs in the dynamic and elastic workplace services arena." said Rohit Adlakha, Vice President and Global Head of Practice– Global Infrastructure Services, Wipro Ltd. "Our best-in-class packaged workplace offerings backed by hyper-automation, artificial intelligence, and digital transformation help customers transform their workplace, into a anytime, anywhere, any device experience. The Everest rating stands testimony to our continued focus on customers to help them keep pace with the rapidly changing industry landscape."
 Wipro Ltd. (NYSE:WIT) is a leading Information Technology, Consulting and Business Process Services company that delivers solutions to enable its clients do business better. Wipro delivers winning business outcomes through its deep industry experience and a 360 degree view of "Business through Technology" – helping clients create successful and adaptive businesses. A company recognized globally for its comprehensive portfolio of services, a practitioner's approach to delivering innovation, and an organization wide commitment to sustainability, Wipro has a workforce of over 150,000, serving clients in 175+ cities across 6 continents.