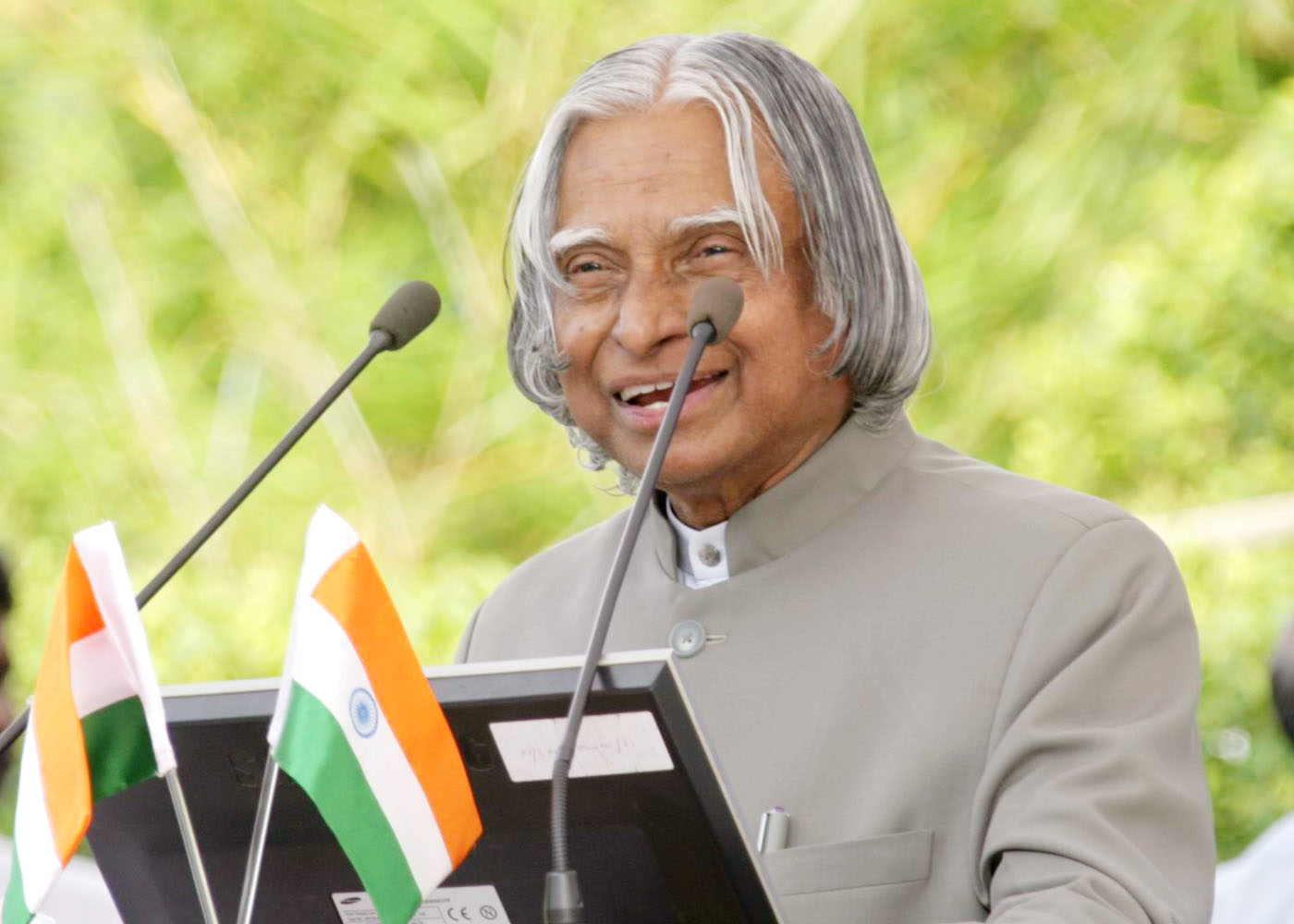 I'm sure everyone in India knows by now that former President Dr APJ Abdul Kalam passed away after a cardiac arrest while delivering a speech at IIM Shillong on Monday, July 27, 2015. Lovingly called as people's president APJ Abdul Kalam had touched many lives in the country, embracing them to dream and overcome their difficulties. His body has been laid to rest in his hometown Rameswaram in Tamil Nadu with full state honors.
Anybody, who had meet him, or just known the name has paid tribute to this great human being in their on way. Indian Youth which is much influenced by the life  of Dr Kalam and treat him as a role model show their condolence by posting on Facebook and other social media sites. Media is writing posts and articles about the Kalam and his life. Elderly people are sharing their experiences with Kalam.
Internet search giant Google also paid a special homage to former president A P J Abdul Kalam by displaying a black ribbon on its homepage. This solemn mark of respect is indicative of the universal appeal that Dr.Kalam had on people, especially the youth, residents of small towns and urban folk.
The whole social media is in mourning. There has been an outpouring of grief on Twitter and since his death on Monday. Everyone from dignitaries like Prime Minister Narendra Modi, and Rajnath Singh to a common man is collectively remembering the great man.  His sudden passing away has shocked everyone, and many, including yours truly, are flocking to Kalam's Twitter account to see his last tweets from earlier today.
Nearly half a million tweets have mentioned "APJ Abdul Kalam".  #KalamSir has generated around 100,000 tweets.
In the meantime one person has created an innovative way to pay homage by creating a website dedicated to feature your tribute.
The website named tributer.org has page created for APJ Abdul Kalam where any body can write his condolence word and pay tribute.
"I was not able to see any other news expect tributes written in memory for Kalam on my twitter and  Facebook timeline on the very sad day. Some of the tributes actually touched my heart and I wanted to save those gems forever. But there was no way to do so. This gave birth to tributer.org." said Shubham Kumar, co-founder of tributer.org .
The condolence will be listed there for everyone to read. We request all of our readers to visit  and pay a tribute to Kalam by visiting http://www.tributer.org/personality/apj-abdul-kalam. RIP Kalam.