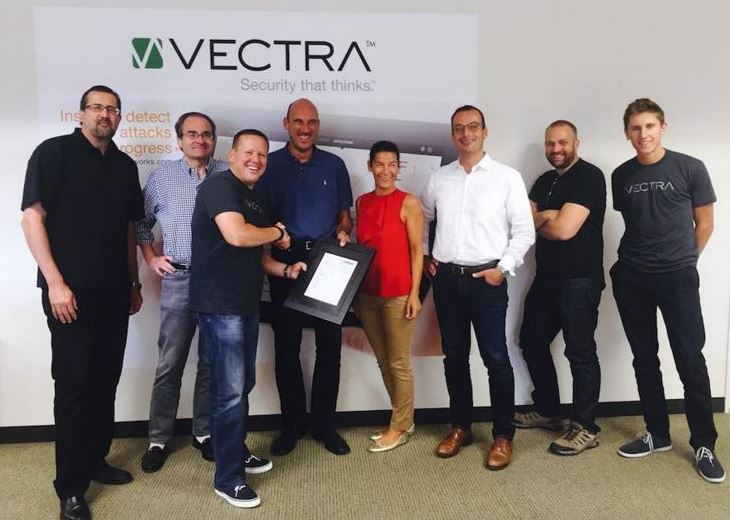 28 April, 2016, Bangalore: The recent rounds of news in media indicate that Vectra Networks has acquired an undisclosed funding from Wipro Ventures, a US $100 million capital venture arm of Wipro. With this, Wipro joins the list of Vectra's existing investors' list that includes Khosla Ventures, Accel Partners, Intel Capital and DAG Ventures.
Founded in 2011, the company focuses on building next-generation platforms that prevent the user from cyber-attacks, employ a sizable team of data scientists, network security engineers and user interface designers.
Wipro's Spokesperson has confirmed the investment news when contacted, however, even after much of probing; he didn't reveal the exact amount that the company had invested in the stratup. If we go by the company's earlier track record, it usually invests between US $1-10 million in any startup.
While answering an email by ET, Wipro's Spokesperson revealed, "Vectra Networks is a startup focused on the Advanced Persistent Threat domain. Wipro completed this investment in March 2016 and plans to go to market with Vectra jointly with its Cybersecurity and Risk Services practice offerings."
The latest investment from Wipro comes at a time when cross-town arch-rival Infosys is also aggressively betting on new-age early-stage ventures which are working on potentially disruptive technology ideas. Infosys has a warchest of US $500 million to go after such investments and on Wednesday invested in Silicon Valley-based startup Trifacta, which helps clean up data and make it more usable and insightful, reports ET.
Image-knowstartup.com
Also Read-
Global Fashion Group Parent Of Jabong Rakes $339M Funding
Amazon Overtakes Snapdeal To Become India's 2nd Largest Online Marketplace Player
Comments
comments