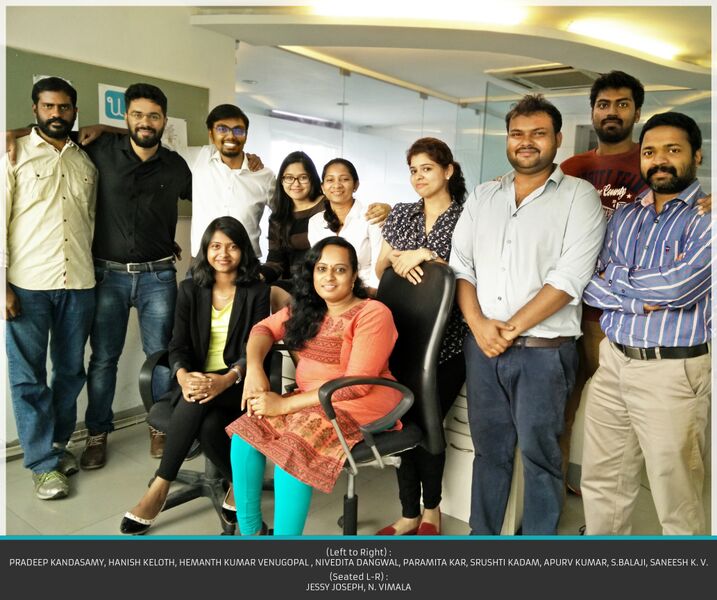 If one has to look at the journey of evolution of the offline fashion world, it can be broadly segregated into three main phases. The first phase came where stores has clothes and every person was his or her own fashion expert and choose what suited them best. Then came the magazines which told masses what looked best and what is "in fashion" and "trending" at that point of time. This however had the personalization element missing. And then ofcourse came the personal fashion designers and stylists who told you what exactly would look good on you taking into consideration the current fashion trends and your personal choices.
The online world of fashion today is exhibiting the exact same behavior.First came the Flipkarts and Jabongs where everything that was offline was put online for consumers to choose from. Then came the Limeroads which created an online fashion magazine type catalog for wider audiences to understand the latest fashion trends and now sites such as Wishary are trying to take the online fashion industry to the next level with personalized fashion recommendations for users.

[box type="shadow" align="aligncenter" class="" width="600″]Wishary is a product discovery platform that makes use of image recognition technology to allow users to search for products that they are looking for in the crowded world of online fashion. Wishary also provides its users with personalized style recommendations for the product that they are trying to buy. The company looks at the customer's shopping trends and social network trends to understand and suggest personalized styles to them besides providing general fashion recommendations on their platform.[/box]
How It All Began
Wishary was started by a team of 5 individuals consisting of Hemanth Kumar Venugopal and 4 more individuals from CEIBS Shanghai. The team consisted of 1 Indian, 1 Chinese and 3 Koreans. Before starting Wishary the team has started an ecommerce portal called 9 Cats Alley for fashion accessories which was shut down due to operational and financial reasons. The experience from 9 Cats prompted the team to create Wishary. In December 2014 Hemanth Kumar Venugopal launched Wishary in India.Hemanth is an engineer from NIT Durgapur and has an MBA from London Business School in Shanghai.
How Wishary Works
If you like anything that you would want to buy, all you have to do is click a picture and post it on Wishary. while all other sites work on key word  search , Wishary works with effective image recognition technology for accurate results. (Image recognition technology is the latest tech trend emerging in the eCommerce sector in India. Flipkart recently enabled image recognition technology on their platform. Snapshopr, MadStreetDen are some of the companies working in the eCommerce image recognition domain.)
https://www.youtube.com/watch?v=ExbsJaxv9ow
Wishary will then look for the product on all their partner eCommerce sites that contain more than 200 brands to provide you with the best match.Besides this, Wishary also provides you with style recommendations that will go best with the product you have looked for. Users themselves can also turn into style gurus and provide recommendations about a particular product on the website.
Wishary also tracks consumers style trends and trends of their network to understand the user's style preferences so that they can help users with better style tips the next time on.
The company's fashion blog acts as a magazine where larger audiences can get style tips. The fashion blog is created by the company editorial team. The company also curates content from other fashion writers across the web to provide users with better information about style trends.
Current Stats and Future Plans
Wishary India is today a team of 12 members and is funded by the parent company Wishary Korea. The Wishary India website was launched in April 2015 and today has 4000+ active registered users on the site and more than 60k unique visitors on the site. The site has 30% returning users ad 10% of their users going on to partner sites, a number that is double the industry average.
The company recently launched their Android App for the Indian market and without much marketing efforts the app has seen 200+ downloads in 2 weeks. The company is planning to come up with an iOS app very soon.
The company believes that it is their target market which differentiates them from all the other players in this domain."We believe that fashion in India is at a very nascent stage right now and is surely not as developed as Europe or a large part of Asia. Fashion in India is primarily driven by sales and discounts right now. This trend is driven ofcourse by consumer preferences but we also know that there is a large part of Indian consumers who are fashion conscious but are not being offered the opportunity and knowledge for better style preferences. We believe that once users come to know about our product a large number of Indian shoppers will be attracted to our services," says team Wishary.
The company is planning to move the eCommerce model from push driven to more engagement driven. They want to move to a mode which is extremely personalized for the consumers and removes all the barriers between online and physical shopping.
The company is currently talking to a number of investors for funding.
Comments
comments