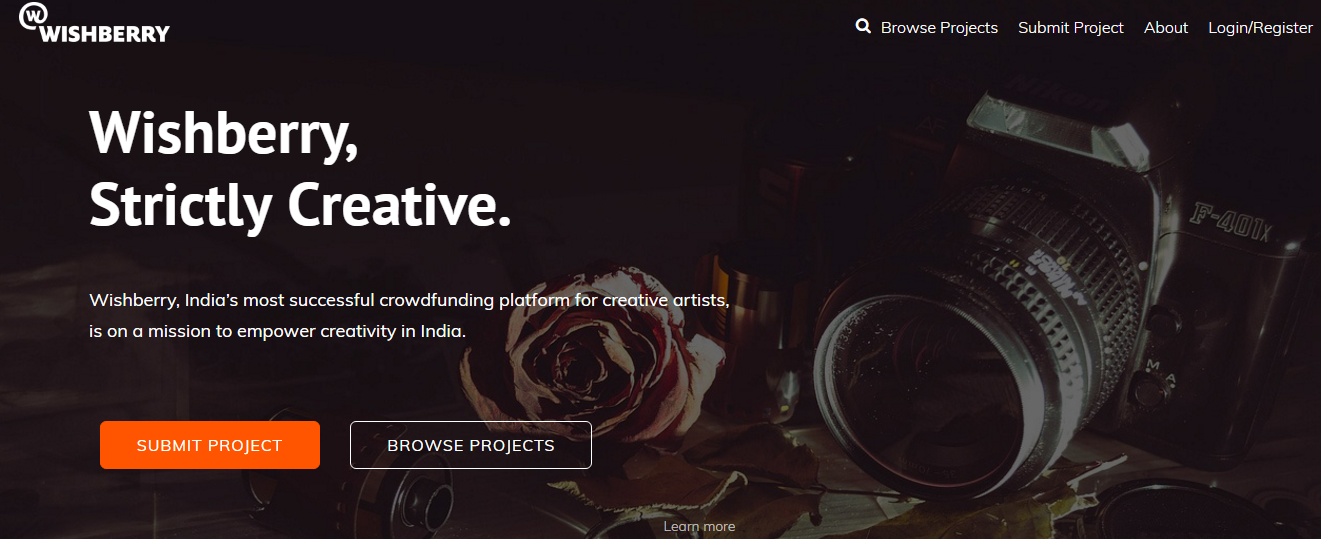 25 January 2017, India:
India's largest crowdfunding platform for creative artists, Wishberry announced today a successful Angel round for an undisclosed amount with lead investor Sharad Sharma (iSPIRT) along with RajanAnandan (Google), AmitRanjan(SlideShare), Alok Mittal (IAN), Venkat S Raju(Kyron Global) and others on LetsVenture.
Priyanka Agarwal, Co-Founder and CEO at Wishberry stated, "we have set out on a mission to help showcase the enormous yet unexplored potential of Indian creativity on a global scale. There are already three films, crowdfunded on Wishberry, which have won the National Award. We want to enable a lot more artists to achieve such feats and won't stop till we have Indian independent artists winning Oscars or Grammys. It is great to have investors who believe in us and are enabling us to continue on this path."
Sharad Sharma, co-founder and Governing Council member of iSPIRT and lead investor in the round said, "The Wishberry founders, Priyanka (Wharton grad & serial entrepreneur) and Anshulika (INK fellow & Forbes 30 under 30 winner) have truly understood the consumer needs for creative crowdfunding in India. Now they are looking to innovate crowdfunding for the long tail of artists in India by helping them monetize their content outside of Youtube through a recurring-funding model, inspired by Patreon. Recurring fan-funding in small denominations could be a game changer in the Indian crowdfunding landscape and make Wishberry a leader in producing independent content."
Started in 2012, Wishberry has raised over Rs. 10 crores ($1.5M) from 350+ crowdfunded projects spanning film, music, theater, dance, and more. The platform has an active community of 18,000+ funders from 850+ cities across 55 countries. Creative artists can upload their project on the company's website and use this platform to creatively present their unique idea to the world, in an effort to raise funds.