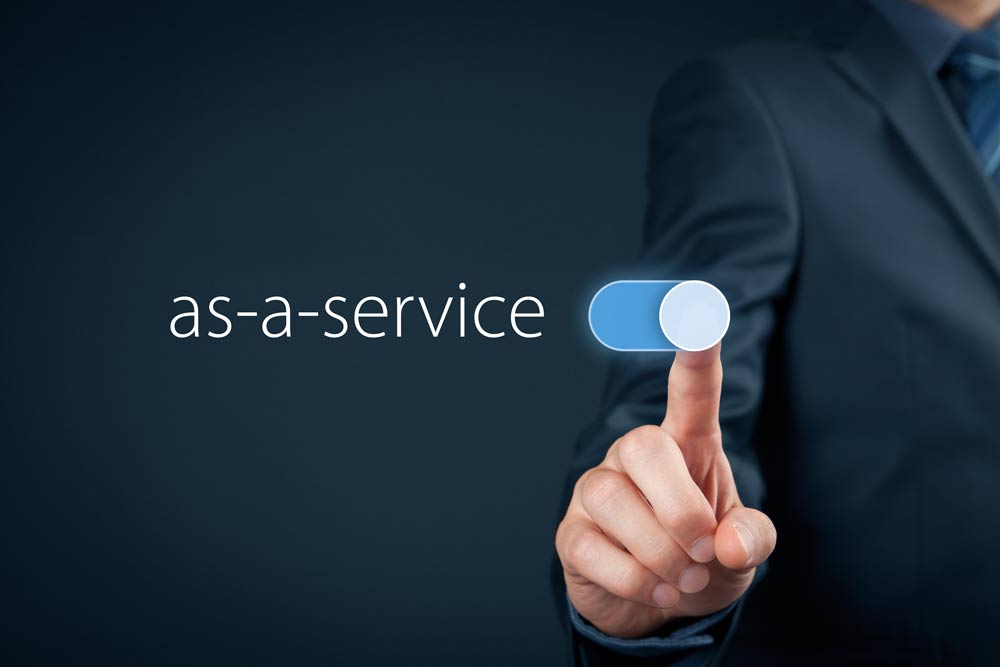 As opposed to being provided locally or on–premise, most services today are available over the Internet via cloud computing. XaaS is an attempt to encompass the growing diversity of such services.
What if everything is available in a service format over the Internet? Wouldn't it be too easy to juggle things online without the hassle of on-site visits and maintenance related issues? If your answer to such questions is a yes, then XaaS is what you are looking for.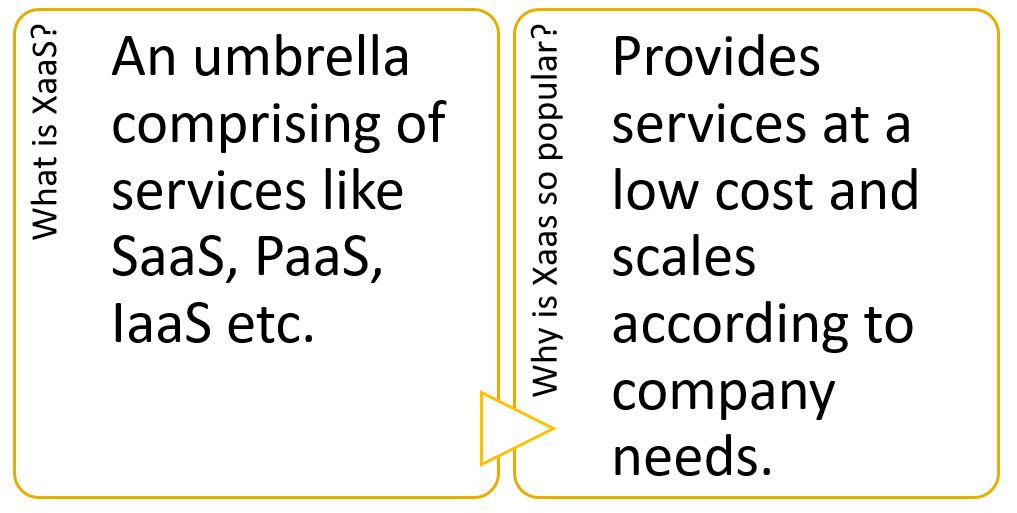 What is Xaas?
The 'X' in XaaS refer to everything. It is an umbrella encompassing services such as SaaS (Software as a service), PaaS (Platform as a service), IaaS (Information as a service), and other such 'as-a-service' platforms. Let's discuss them one by one:
Software as a Service (SaaS): In this model, software is licensed on a subscription basis that is centrally hosted. It helps customers use applications running on a cloud platform.
Platform as a Service (PaaS): Here, customers can develop, run, and manage their applications without having to build the infrastructure that is required to develop such applications.
Information as a Service (IaaS): This model enables customers to perform system maintenance and provides backup data. It also offers various ad-hoc scalable resources that can be adjusted as per the customer needs.
Storage as a Service: This model focuses on small organizations as it provides them a storage infrastructure. It, therefore, assists them maintain a backup of their data without having to invest in expensive hard disks.
Malware as a Service (MaaS): This model provides clients with cybersecurity tools that will provide them protection against various malware, like Ransomware.
Windows as a Service (WaaS): This helps customers better manage updates and simplify feature releases, while concealing the complexities and support issues that may creep in.
Also Read: Cloud Telephony Services in India: The Scope and Future
Why is XaaS becoming popular?
Due to the benefits that XaaS imparts, its popularity will only increase in the coming future. The benefits of XaaS are as follows:
A compilation of various services at a low cost compared with companies having to build or buy it individually.
Organizations can scale XaaS services according to their needs.
XaaS service providers do all the maintenance related work, which allows the companies to focus on the work that they do best.
Access to companies to use the most advanced and recently developed technologies without investing a single penny.
According to a 2016 report by Synergy Research group, global investment in SaaS has increased by 24%, and IaaS and PaaS have recorded the highest growth at 53%. Numbers like these clearly show that XaaS is here to stay.
Also Read: 7 Reasons Why Your SME Or Startup Needs To Invest In Cloud-Based ERP Systems?
XaaS is not only limited to online platforms but has also transformed brick and mortar businesses by providing digital connectivity. Companies like Uber and Lyft are about Transportation-as-a Service and aviation companies like Airbnb are offering Accommodation-as-a-Service. And this is the beginning; the future is all about XaaS.
(Disclaimer: This is a guest post submitted on Techstory by the mentioned authors.  All thecontents in the article have been provided to Techstory by the authors of the article. Techstory is not responsible or liable for any content in this article.)
Image Source: uplogix.com
About The Author: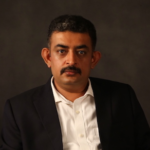 Naveen is currently the CEO at Allerin Tech Pvt Ltd. He is a seasoned professional with more than 20 years of experience, with extensive experience in customizing open source products for cost optimizations of large scale IT deployment. Naveen is a keynote speaker and thought leader in the area of IoT solutions, Machine learning and Block Chain Technology.
Specialties: Solution Design and consultancy , Data Science, Machine Learning, Deep Learning Enterprise Application Planning, Cost Optimization and Block Chain