Asia Pacific is the second largest regional advertising market in the world with projections to maintain this position in the coming years. Advertising spending in the region reached a total of 158.3 billion U.S. dollars in 2015, and is forecast to increase to about 235.5 billion U.S. dollars by 2020.The growth in the region is mainly driven by China, the world's second largest ad market, and India, one of the fastest growing advertising markets in Asia.
The ad market in India is forecast to increase by 2.84 billion U.S. dollars between 2015 and 2018; this is the fifth largest ad expenditure growth in the world during this time period. Fast moving consumer goods, automobile and e-commerce are the most advertised industries in India.
In this regard we interacted with Nitin Gupta, CEO of Xapads Media who is a respected pioneer in digital marketing world with more than 12 years of experience in web and traditional promotions, branding and advertising.
Nitin started his entrepreneurial journey with Xaprio Solutions way back in 2005 which was more into software development and mobile application development. His commitment to ethical business practices, mutual beneficial partnerships and 'can-do' approach has resulted in amazing growth for the company.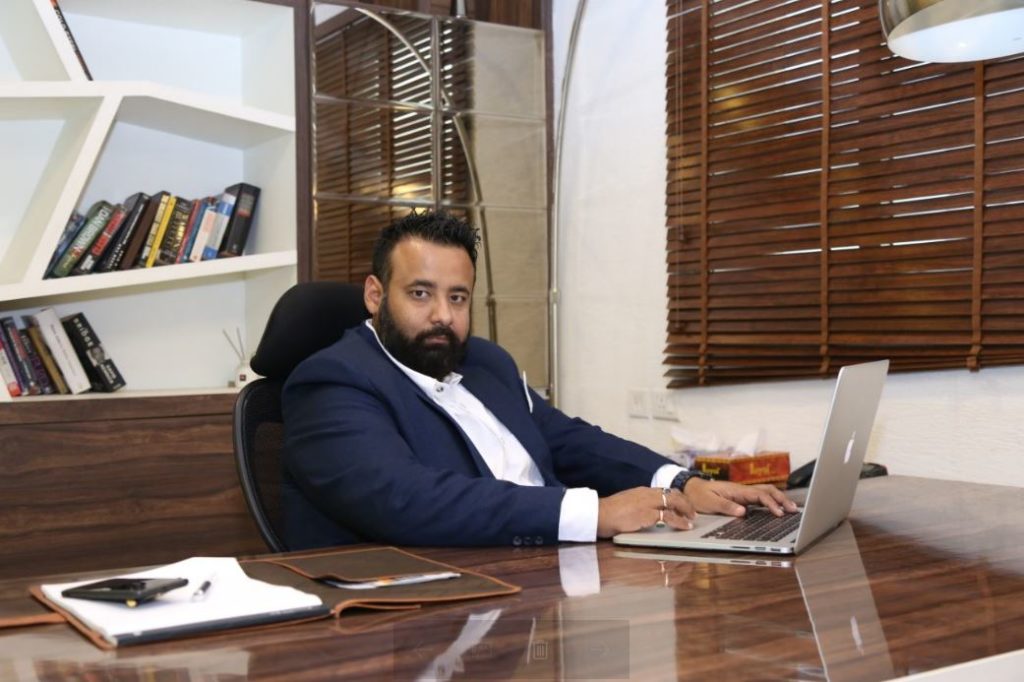 All the founding partners were engineers and techies who had their target clients in the U.S, U.K and European market. In 2007, when recession started slowly hitting the international market, Nitin and his team witnessed the huge opportunity in ad networks where companies were coming into the picture.
They decided to jump into the ad networks market and take it over with their technological expertise. Xapads Media was born to build their own ad tech product instead of using an existing ad server. The team initially focused more on the International market, majorly American and European market in the 3-4 of years.
By around 2012 when they realised the huge local market which was leveraging the power of ad tech products, Xapads started focusing more on the Indian business as well which helped them establish a brand in both the markets.
When it comes to their USP, Xapads as a team has a very technology and result driven approach, their cross-channel programmatic ad exchange that utilizes the smarter audience targeting techniques, global reach, RTB compliance and best of breed solutions ensure the finest results for both advertisers and agencies. They empower the clients with expressive bid potentials in market, full channel attribution, brand safety and real-time reporting that demonstrates consumer's journey from impression to conversion.
In the Mobile advertising space, Xapads' tech enables mobile publishers and app developers to acquire exclusive mobile traffic to optimize mobile ad inventory into sales. Continuing to pioneer in the world of digitalisation, Xapads Media has proudly launched their home created and grown Programmatic innovation 'X-RTB' at 2016 global business platform 'Dmexco', Cologne.
The founding team of Xapads had technology in their DNA and most of them had experience of working in a technology and data driven environment before. Xapads can be proud to say that they have bootstrapped all this while, purely based on the founding team's capability to run their business successfully from their personal investments in the beginnings. The team was so confident with their technology and product that they even had the courage 'No' to buyouts in the last year.
On enquiring about the challenges faced while building the company, Nitin said the entire team was pumped up to build the company when they started Xapads. They had to set the culture of the company right so that the team didn't feel fatigue while processing the terrabytes of data every day.
Even the technologies that are used by the team are developed in-house instead of leasing third party tools, which enabled others to experiment more. When it came to business challenges it was more about educating the clients on programmatic approach in terms of automation, effectiveness and ROI.
Beyond tech and tools, Xapads is also proud of its business development and sales team on both Indian and International market who understand that the quality of ad inventory as they lie at the heart of the business strategy. They currently have offices in India, Germany, Sweden and are looking to open up more in the coming future in San Francisco and New York targeted towards sales in the International market and to stay updated with the current trends. International conferences along with existing client relationships have also helped Xapads to reach out to their target audience.
Even though the company has proven their bootstrapped capability, they are looking to raise investments to speed up their next product development to launch it world-wide. To give a quick heads up of what's in store; Xapads is a cross channel programmatic advertising exchange venture that offers a self-serve monetization platform and integrated real-time bidding (RTB) solution, with prime focus on display, mobile and native ads and online video advertising. Xapads Media is the Gold Sponsor in the Ad Tech 2017 which will be held in Gurgaon on 9th and 10th March.
Related Read: How Can Artificial Intelligence Be Leveraged In AdTech Industry?
Comments
comments