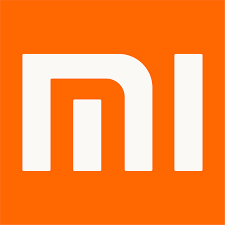 20 November 2017, India:
Chinese electronics maker Xiaomi is looking to invest $1 billion in 100 Indian startups. The company will invest the sum over the next 5 years in a bid to create an ecosystem of apps around its smartphone brand, CEO Lei Jun siad in an interview with LiveMint.
Lei said, "In China, in the past four years, we've invested $4 billion in over 300 companies. In the next five years, we will invest in 100 companies in India. We will basically replicate the most successful ecosystem business model of China in India. We will have all types of services and products and integrate them. That is the Xiaomi business model. We focus on a few key things and everything else, we let our partners provide. We've reached just a huge scale in seven years because of this partnership/affiliation model".
The investment will be made in association with Xiaomi's sister firm Shunwei Capital in areas such as content, fintech and hyperlocal services. According to Xiaomi, this investment will help in increasing mobile Internet adoption in the Indian economy.
Earlier this year Xiaomi India head Manu Jain had told VCCircle that the company was looking to back startups that enhance mobile experience.
Xiaomi had invested $25 million in online entertainment company Hungama Digital Media Entertainment. The company has also invested in KrazyBee earlier this year. These were part of the company strategy to introduce a local content on its smartphone.
Shunwei Capital had invested $5 million in mobile gaming startup Mech Mocha Game Studios.
"Any apps that increase the frequency of usage of smartphones—we're interested in this. As long as it is related to acceleration of mobile internet. We only pick minority stakes. The purpose is to work closely (on the business side) with these companies," Lei said.
There were rumours of Xiaomi and Shunwei investing $18 million in vernacular social networking platform ShareChat.
For Xiaomi, India is largest market after China. The company sells smartphones & its accessories, televisions, air purifies and other electronic products.
Xiaomi aims to differentiate its offering from its arch rivals and provide an enhanched experience to the Indian smartphone consumer.
(News – livemint, Image – wikimedia)