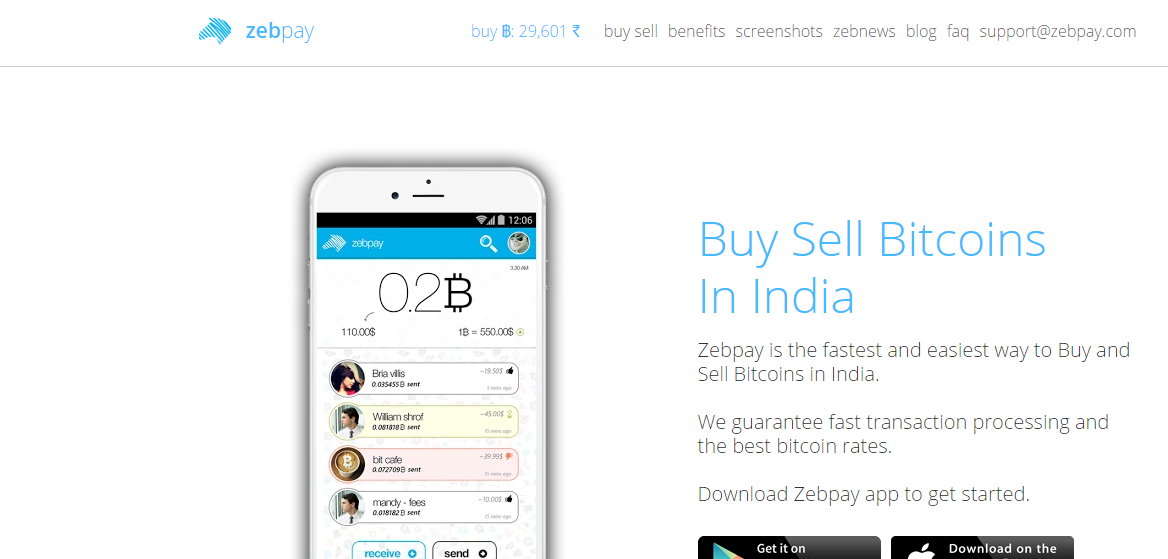 8 January, 2016, Ahmedabad: Indian bitcoin startup, Zebpay is all set to explore the new horizons in bitcoin business as the company has raised US $1 million funding from a group of angel investors. According to the statement released by the company, it has managed to gain trust of some of the big giants of business such as veteran Amit Jindal, Arjun Handa, Vice-Chairman, Claris Life Sciences and Nagendra Chaudhary, Developer and Engineer.
As per the media reports published in Times of India, Handa and Jindal invested approximately US $450,000 and US $ 150,000. Company is planning to invest the raised amount in further developing its bitcoin wallet and to tackle other additional expanses. In an official statement, Saurabh Agarwal, Co-Founder, Zebpay said, "Governments worldwide have acknowledged the fact that blockchain technology has potential to disrupt current financial systems and are exploring ways to benefit from it."
According to TOI, Jindal explained that he has invested in the company on a long term basis. He said that in a country like India, people think and re-think before opting for anything so it's all about gaining the trust of the customer and the company has the potential to take the business to a next level.
"It is still an attractive investment destination because one or two years down the line, the prospect of cryptocurrency is promising," he adds.
New to Bitcoin ? Check out 10 Facts about Bitcoin you should know