According to Ralph Waldo Emerson, "If we encounter a man of rare intellect, we should ask him what books he reads." The sentence itself displays the importance of reading books and the impact they have on one's behavior and personality. Beyond any doubts, books are greatest source of any knowledge and learning. If you are ambitious to be an entrepreneur then, learning and reading should be an indispensable trait of you. For every entrepreneur, here are 20 must read books from year 2015: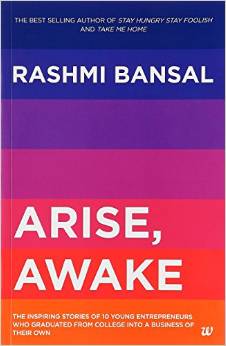 The best-selling author of 'Stay Hungry, Stay Foolish' and 'Take me home', Rashmi Bansal writes about the story of young entrepreneurs who started a business while studying in college, or right after graduation, turning their backs on lucrative placements, to pursue dreams of their own. She very elegantly conveys that 'The ability to start a business is not defined by age or education but by dedication and passion'.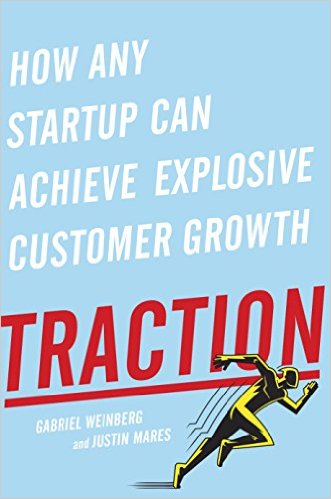 Traction is the consistency with which you can grow and acquire new customers or users. It makes everything else easier like fund-raising, hiring, press, partnerships, acquisitions. Written by Gabriel Weinberg and Justin mares, the book draws on interviews with more than forty successful founders, including Jimmy Wales (Wikipedia), Alexis Ohanian (reddit), Paul English (Kayak), and Dharmesh Shah (HubSpot).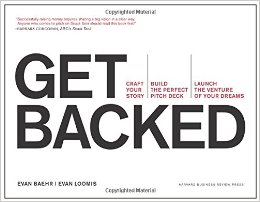 Pitching is a crucial step for any startup and this book is a must read for any entrepreneur. Over the last 3 years, the authors and entrepreneurs including Loomis and Evan Baehr have raised $45 million for their own ventures, including the second largest round on the fundraising platform 'AngelList'. In this book, authors have shared various experiences, mistakes and strategies with respect to fundraising.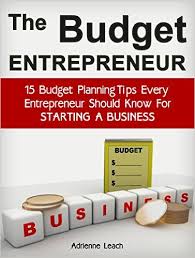 Not all the start-ups are funded. Most of them are bootstrapped initially. This e-book gives the tips about free online tools, traditional marketing and social media marketing and taxes. It talks about overhead and startup costs and cutting expenses. Entrepreneurs who want to seek funding must know how much money they need and how it will be spent. If you're ready to learn more about business budgeting, then you need to get this eBook.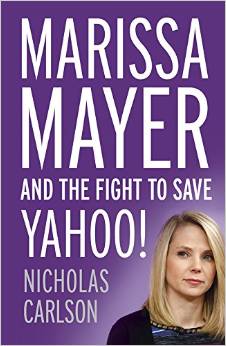 This book is the is the inside story of how Yahoo got into such awful shape in the first place, Marissa Mayer's controversial rise at Google, and her desperate fight to save Yahoo.  It reveals whether it is possible for a big lumbering tech company to stay relevant in today's rapidly changing business landscape.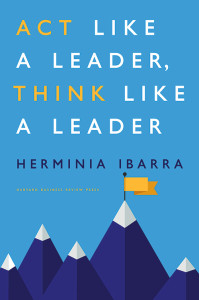 Herminia Ibarra—an expert on professional leadership and development and a renowned professor at INSEAD, a leading international business school—shows how managers and executives at all levels can step up to leadership by making small but crucial changes in their jobs, their networks, and themselves.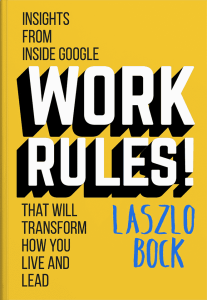 "We spend more time working than doing anything else in life. It's not right that the experience of work should be so demotivating and dehumanizing." So says Laszlo Bock, author and head of People Operations at the company that transformed how the world interacts with knowledge.  Forbes Top Creative Leadership Book: Work Rules, takes us inside one of history's most explosively successful businesses to reveal why Google is consistently rated one of the best places to work in the world. It shows how to strike a balance between creativity and structure, leading to success you can measure in quality of life as well as market share.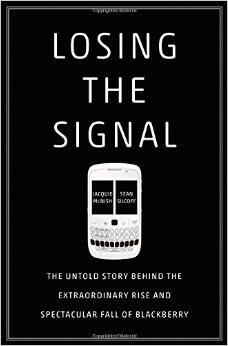 A Wall Street Journal Best Business Book of 2015, Losing the Signal is a riveting story of a company that toppled global giants before succumbing to the ruthlessly competitive forces of Silicon Valley. This is not a conventional tale of modern business failure by fraud and greed. The rise and fall of BlackBerry reveals the dangerous speed at which innovators race along the information superhighway.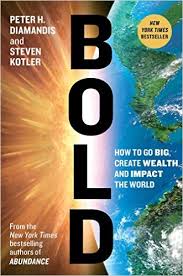 From the co-authors of the New York Times bestseller Abundance comes their much anticipated follow-up: Bold – a radical, how-to guide for using exponential technologies, moonshot thinking and crowd-powered tools to create extraordinary wealth while also positively impacting the lives of billions. The authors provide exceptional insight into the modern technologies like power of 3D printing, artificial intelligence, robotics, networks and sensors and synthetic biology. The book draws insight from billionaire entrepreneurs and gives a look at the best practices that allow anyone to leverage today's hyper-connected crowd.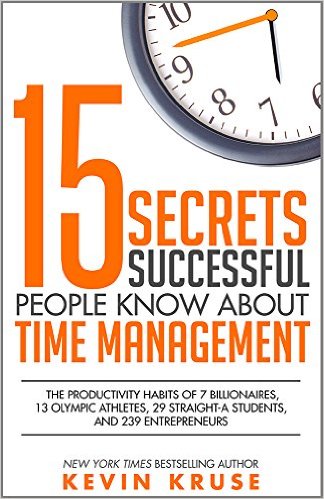 Time management is not a habit, it is a lifestyle. A lifestyle that shapes you to become more efficient. Based on survey research and interviews with billionaires, Olympic athletes, straight-A students, and over 200 entrepreneurs—including Mark Cuban, Kevin Harrington, James Altucher, John Lee Dumas, Pat Flynn, Grant Cardone, and Lewis Howes – author Kruse answers the question: what are the secrets to extreme productivity?
Unravel the key to productivity and stop feeling overworked and overwhelmed!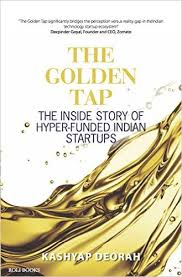 Ever wondered why global investors are willing to write million dollar cheques to young and inexperienced entrepreneurs? Why companies are no longer judged on their ability to make profits? Why the valuation of a startup can dwarf that of its well-established counterpart? Is it a bubble? Or have the rules of the game changed?Can these hyper-funded; technology driven companiesbecome global superpowers? Or is it an unsustainable phenomenon? The Golden Tap gives you the answers.
A story filled with ambition, greed, vanity, fear and success that all young entrepreneurs can relate to.
Is this the business model of the future? Or merely a game of poker played by master investors? The answers pour out of The Golden Tap.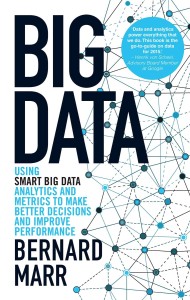 Big Data will give you a clear understanding, blueprint and step-by-step approach to building your own big data strategy. This is a well-needed practical introduction to actually putting the topic into practice. Illustrated with numerous real-world examples from a cross section of companies and organisations, Big Data will take you through the five steps of the smart model: Start with Strategy, Measure Metrics and Data, Apply Analytics, Report Results, Transform.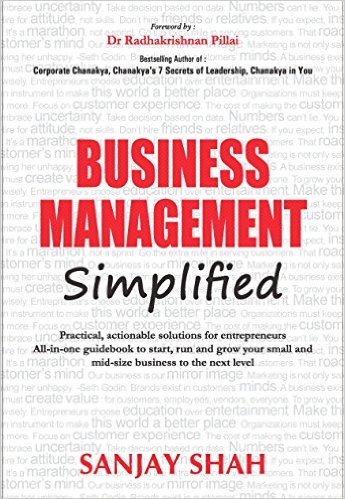 A lot of management theories exist, but business problems are practical. Matching the theory to solve the practical problems is a puzzle that managers and business leaders have to solve daily. This book presents management ideas and advice into easily executable, actionable and practical form which can be implemented quickly.
This book is for you if you are an entrepreneur, a business leader or a manager looking for a practical guidebook you can refer to for solving your business problems. You can pick it up whenever some question arises, refer to it and continue moving ahead.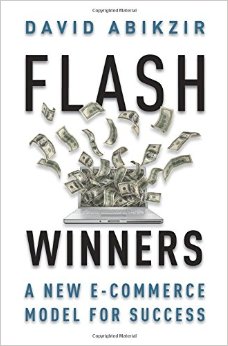 In a globalised economic environment, entrepreneurs need to develop an intelligent vision of the world that surrounds them by making a clean break with the existing paradigms. This is the challenge that they will face when launching their e-commerce venture. That means building the e-commerce of the future for today's consumers. Flash Winners unpacks the brave and dangerous world of e-commerce for the entrepreneur. It offers a deep and nuanced understanding of the e-commerce world. With feet firmly on the ground, it also offers practical advice to enable e-commerce ventures to achieve that all-too-elusive-goal: PROFITABILITY!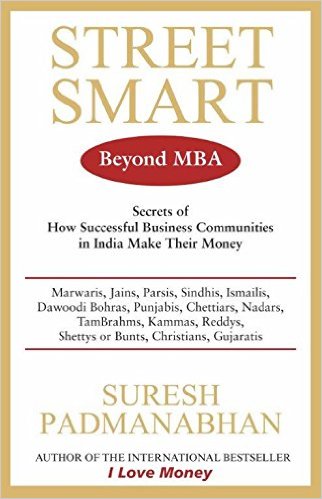 This book is all about seeing Money, wealth creation, and amazing aspects of Life through the eyes of the business community. This book is purely practical in nature. Whether you are an MBA, a Student, Working, Business Owner, Professional or a top executive in a company, you need to be Street Smart. In this book you will explore- How to be Street Smart? Develop Practical Skills to thrive in the Modern World, fill up the missing gap of knowledge and actions to become prosperous. Learning from their values, traditions, cultures and belief systems which are tried and tested since four generations, go back to the roots to discover the magic created by your forefathers. Enhance your Gut Feel and Intuition. Live each day fully and vibrantly!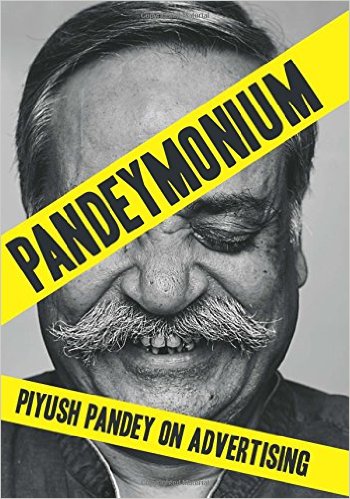 Piyush Pandey is an award-winning co-executive chairman and national creative director of Ogilvy & Mather India and vice-chairman of O&M Asia-Pacific. He is the ad Guru who penned 'Abki baar Modi Sarkar'
What makes Piyush Pandey an extraordinary advertising man, friend, partner and leader of men? How does he manage to exude childlike enthusiasm, and bring such deep commitment to his work?
Lucid and inspiring, this memoir gives you an inside peek into the mind and creative genius of the man who defines advertising in India.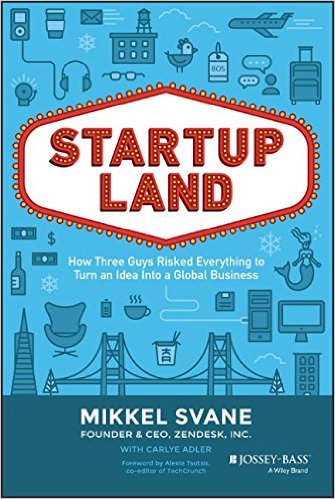 Founded in a Copenhagen loft by three thirty-something friends looking to break free from corporate doldrums, Zendesk Inc. is now one of the hottest enterprise software companies, still rapidly growing with customers in 150 countries. But its success was anything but predestined. With revealing stories both funny and frank, Mikkel shares how he and his friends bravely left secure jobs to start something on their own, how he almost went broke several times, how they picked up themselves and their families to travel across the world to California and the unknown, and how the three friends were miraculously still together for Zendesk's IPO and (still growing) success.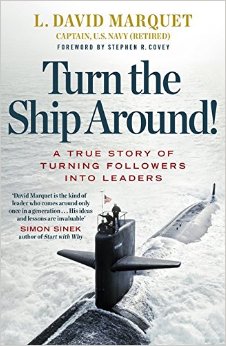 Captain David Marquet was used to giving orders. In the high-stress environment of the USS Santa Fe, a nuclear-powered submarine, it was crucial his men did their job well. But the ship was dogged by poor morale, poor performance and the worst retention in the fleet.
One day, Marquet unknowingly gave an impossible order, and his crew tried to follow it anyway. He realized he was leading in a culture of followers, and they were all in danger unless they fundamentally changed the way they did things.
Marquet took matters into his own hands and pushed for leadership at every level. Before long, his crew became fully engaged and the Santa Fe skyrocketed from worst to first in the fleet.
No matter your business or position, you can apply Marquet's approach to create a workplace where everyone takes responsibility for their actions, people are healthier and happier – and everyone is a leader.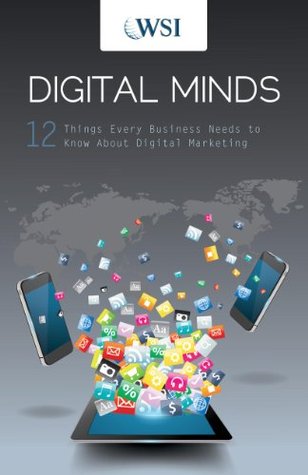 With capabilities like visitor tracking, geo-targeting and personalized marketing, the business competition on the digital playing field has become more aggressive than ever. The advancements are rapid; adaptation is vital.
The 2nd edition of WSI's Digital Minds provides a map that's designed to help professionals navigate through the complexities of the digital marketing realm. Fourteen of WSI's thought-leaders explore how online strategies like web design, marketing automation, ecommerce, SEO, reputation management, email marketing and more have been shaped by online consumers and their mobile device du jour! By evolving alongside the growing trends, your brand will be equipped to leave the competition far behind.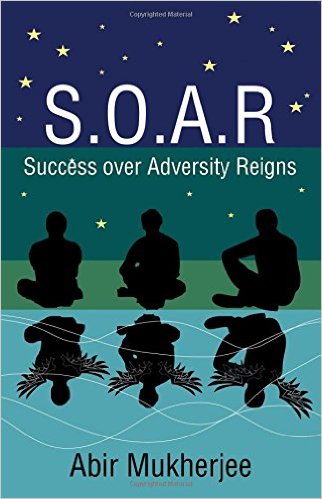 "Frustrated with their current jobs, Uday, Adhyayan, and Rajasekaran team up to start an innovative business, non-existent in India until then. Ignoring all pragmatic aspects of life, they chase their dreams with immense pleasure. However, their journey is no cakewalk, as they confront financial crisis and rejections soon. Uday plays a business trick to triumph over that uninfluenced market; it works initially, but soon boomerangs, blowing the team apart. The police arrests Uday accusing him of illegal activity by his organization.
Were there any blemishes in their plan or was it just a typical Indian market, reluctant to accept an un-experimented concept? Will they be successful in implementing their innovation, staking their hard earned money, stable jobs, relationships, and life
S.O.A.R is the story of chasing a dream, quandary between desire and responsibility, friendship and love.
Join the gutsy journey of three young entrepreneurs."