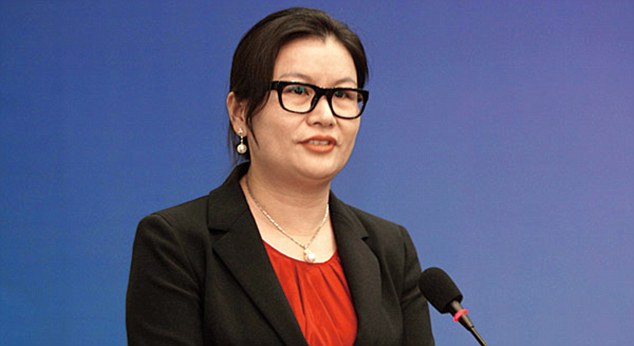 Zhou Qunfei, a former factory worker and now the chairwoman of a Chinese touchscreen glass supplier, has been crowned China's richest woman after her fortune was valued to be above $7.4 billion.
Zhou's glass-making company 'Lens Technology' saw a surge in its share value by 10%, days after its listing on the Shenzen Stock Exchange on 18 March. According to Forbes list of global billionaire, Zhou holds 592 million shares in Lens worth $7.4 billion and qualifies as the largest among Chinese women.
The 45 year-old-lady, Zhou was born into a poor family in China's central Hunan province. She confronted extreme hardships after her mother died when she was just five years old and her father lost his vision in an industrial accident. During her teenage, she left home to work in a glass-processing factory in Shenzhen for a meager earning of less than $150 a month.
However, she soon got fed-up with the job and handed over her resignation to the company. Later, taking advantage of her extensive knowledge of the glass-making business, she decided to set up her own company. In year 2003, she established Lens Technology at Shenzhen. In December of 2006, she returned to her home province to set up Lens Technology (Hunan) Co. Ltd. in the Economic Development Zone of Liuyang city, Hunan province of China.
Very quickly, the company blossomed and expanded in size and area. At present, Lens Technology Co. Ltd. has grown to hold 10 subsidiary companies including the ones located in Hong Kong, Shenzhen, Hunan province, and Kunshan city of Jiangsu province. The company is spread all over China and employs over 60,000 people.
Research & development, manufacturing, and sales of touch-panel cover-glass, touch-sensor modules and touch-panel covers of new materials are main focus areas of the company. The corporation manufactures glass covers for various consumer electronic products such as Smartphone, tablets, computers, cameras and various other high-end electronic products. The company is a leading supplier of glass covers to Apple and Samsung and accounts for more than 70 per cent of the company's total revenue.
Recently, the company announced that it provides glass for much-anticipated Apple Watch, expected to be available for sales by end of April.
The company got listed on Shenzhen Stock Exchange with an offering price of 22.99 yuan per share on March 18 and soared by its 44% daily limit. Zhou holds 88% of the Lens Technology Co. Ltd.
Zhou Qunfei has become an example of classic rags to riches stories. Zhou is part of an explosion of billionaires that has turned China into one of the world's largest sources of new billionaires with record 213 members of the 2015 Forbes Billionaires List, second only to the United States.