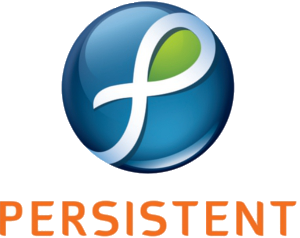 01 April 2016, India :
Persistent Systems,an IT product and services firm based in Pune, today announced the acquisition of San Jose-based Genwi, a marketing system platform catering to the sales and marketing teams at several global 1,000 companies. The financial details of the deal were not disclosed.
Genwi, which has office in Bangalore as well, has clients such as IBM, Tesla, American Express and CA among others.
"Generation Wireless was the inspiration for Genwi; with the advent of smartphones, tablets and other mobile devices our goal is to help businesses build new experiences and extend their reach to wherever the connection points with audiences are. This digital mission has driven us every day and we know our platform will help build the software-driven experiences that are key to the digital transformation of Persistent's customers," said Rahul Patel
Genwi has investment from players such as Nexus Venture Partners, Inventus Capital Partners, Elevation Partners, Floodgate and Quest Venture Partners. The company has raised around $5 million so far.
"Our strong differentiator is the 'how' of digital, and as such we are keeping laser-focused on bringing together data, APIs and experiences for our customers to become digital. Genwi's leadership team, its platform to build experiences and its marketing system adds to our unique solution and architecture that drives our customers' transformation to software-driven business," said Sudhir Kulkarni, President Persistent Digital. Founder and CEO of Genwi.