02 May 2016: Berlin has banned tourists from renting entire apartments through Airbnb and its competitors in an attempt to protect affordable housing.
Not everyone is happy with the move. Critics speaking to AFP are concerned that this is a ham-fisted attempt at making up for poor housing policies, or else an attempt to protect the hotel industry. There's also a lawsuit alleging that the rules violate Berlin's constitution. Airbnb, meanwhile, would prefer a compromise. It wants Berlin to "follow the example" of major cities like Hamburg, which explicitly lets you rent your entire home so long as it's your normal residence.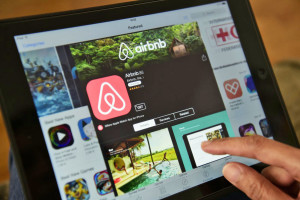 As of this month, Berliners renting out their full apartments on Airbnb can face a fine of up to €100,000 ($115,000), under a new law aimed at curbing a rise in housing prices. The law, called Zweckentfremdungsverbot ("prohibition of improper use"), was passed in 2014 and went into effect on May 1st, the AFP news agency reports. Homeowners can still rent out individual rooms on Airbnb and similar property listing sites, but renting out entire homes or apartments is now forbidden across the German capital.
"Berliners want clear and simple rules for home sharing, so they can continue to share their own homes with guests," Airbnb Germany said in a statement provided to AFP. "We will continue to encourage Berlin policymakers to listen to their citizens and to follow the example of other big cities such as Paris, London, Amsterdam or Hamburg and create new, clear rules for normal people who are sharing their own homes.
Source : AFP