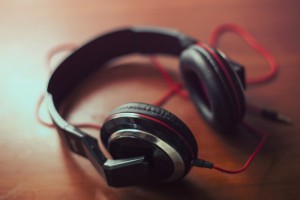 02 August 2016, USA :
Amazon is working on a new kind of noise-cancelling headphones that can actively listen for distinct sounds and stop the noise-canceling functions of the headphones when necessary.
So next time you're listening to loud music and someone calls your name Amazon headphone will automatically pause the music.
The noise-canceling headphones would have A.I enabled microphones inside them that would intercept and analyze outside noise for "trigger sounds" that would signal impending danger or a call to action. The system would probably use the same technology as Amazon Echo's Alexa, so while there's no release date, prospective designs, or official statement from Amazon, the headphones could be a very real possibility at some point.
Only time will tell when we'll get to see these headphones in market!
Also Read-