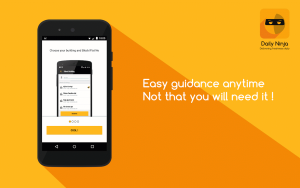 02 August 2016, India :
Bangalore-based hyperlocal delivery startup Daily Ninja has raised an undisclosed amount of investment in Pre-Series A round. The round was led by NuVentures' Venk Krishnan, with participation from TaxiForSure Co-Founder Aprameya Radhakrishna; People Group Founder Anupam Mittal and Freecharge Co-Founder Kunal Shah.
"While there may be hype about hyperlocal delivery startups failing, Daily Ninja seems to have got its fundamentals right," said Radhakrishna."They are using the existing supply chain of milk vendors, who anyway knock on doors every day, and it also caters to customers efficiently through its subscription model. The company has grown substantially from the last round of investment which I was also a part of."
Daily Ninja is currently operating only in Bangalore. But, with the new cash coming to the company, it is now planning to scale up operations to other cities, including Mumbai. It is also aiming to process more than 5,000 orders a day in near future.
Also Read-
Comments
comments