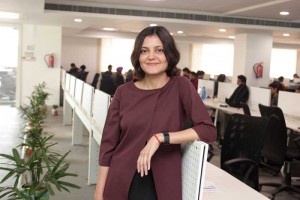 02 August 2016, India :
SHEROES an exclusive career platform for women has raised $1.8M in a Series A funding led by Lumis Partners along with participation from The HR Fund and angel investor Rajul Garg. Existing investor, Raghav Bahl led Quintillion Media also participated in the round.
Sairee Chahal said, "SHEROES is uniquely placed to solve a hard problem and has invested in building the entire ecosystem supporting women and their aspirations. With a large mission, a fast growing organization and an innovator's mindset, getting the right kind of investment support is crucial. With this capital raise, we will further strengthen our investment in technology, resources and growing the SHEROES footprint."
SHEROES is the largest careers community of women, with members from over 20,000 locations. Over 12,000 companies actively use the platform. It runs a career support helpline via phone and app. It also has its communities spread in all major cities across India including major metros, and upcoming cities like Jaipur, Indore and Pune.
"SHEROES has demonstrated great results in very short period of time and we are looking forward to accelerating the same. The size of the opportunity as well as the impact it can generate is really exciting," said Sandeep Sinha, managing partner at Lumis Partners.
SHEROES aims to help women build their careers and fulfill their aspirations in an economy where the workforce is still skewed in favour of men even as 300 million women are seeking better job opportunities and financial independence.
Also Read-