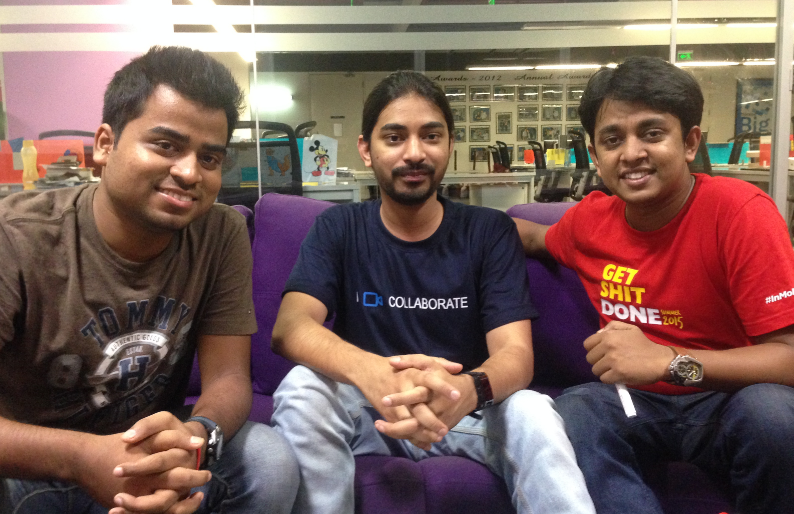 2 November 2016, India :
To help organizations quantify their technical talent, HR-Tech startup DoSelect, has received its seed round of funding from 3one4 Capital, Aarin Capital, Mumbai Angels led by Mohit Saxena (Co-Founder, InMobi), Singapore Angel Network along with a cohort of individual investors. The amount remains undisclosed.
DoSelect's SaaS product suite is enabling HR and Engineering teams measure technical prowess by exposing engineers to real life application scenarios which require them to solve problems for the "code, test, debug, deploy" lifecycle. DoSelect's suite is geared for talent acquisition, learning and workforce planning teams. The company is allowing many industry-firsts such as enabling teams to measure on API skills as well as automated UI assessments when recruiting front-end developers.
Pranav Pai on behalf of Mohandas Pai's 3one4 Capital said, "DoSelect has built a technical assessment platform that helps companies make the best hiring decisions based on real skills and experience. The key components involve ensuring that requirements are structured clearly, that over 50 of the latest frameworks and environments are supported out of the box, and that the candidates are tested with technically-relevant exercises that replicate real-world situations for the open positions. No more multiple-choice questions and tired algorithms on a whiteboard! Candidates will also have better resources to prepare for these technical interviews by utilizing this platform before the interviews."
The company is a 12 member team with clients of the order of InMobi and Amazon India. The funds would be deployed to scale current traction areas through targeted marketing and sales funnels along with product enhancements that move the needle for HR teams worldwide, vis-a-vis measurement of technical acumen in their respective organizations.
Rohit Tirkey, Co-Founder, DoSelect stated, "We are trying to shift the current technical measurement landscape. 3one4 Capital with its poignant HR insights and a rigorous product + tech. world view brings much value to our product road-map. The added belief of ecosystem experts like Mohit Saxena and Mumbai Angels validates our track."
The founding team is comprised of Iliyas Shirol, Sanket Saurav, and Rohit Tirkey. While Iliyas is a former InMobi engineer, Sanket and Rohit have completed their Bachelors In Technology from NIT Jamshedpur.
Additionally Dr. Aniruddha Malpani, a Mumbai Angel investor said, "We're very excited about investing in DoSelect . Hiring great coders is the key to every company's success in this day and age , where technology is becoming an organisation's competitive advantage. DoSelect's cutting edge platform is aiding HR teams understand in granular detail, why they should or should not, hire a particular engineer."
Also read-